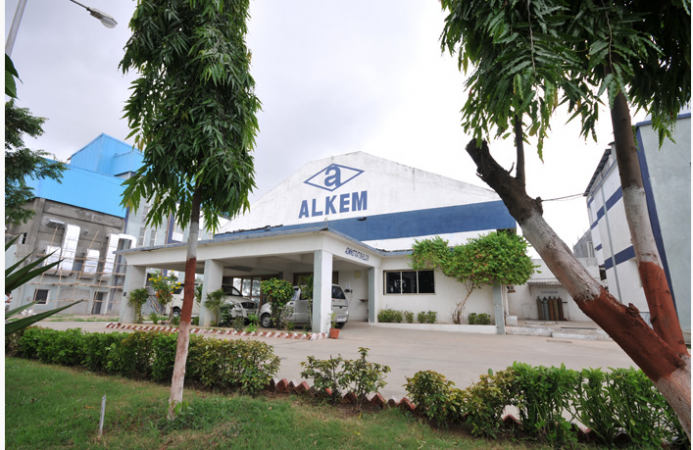 Shares of Alkem Laboratories fell 8 per cent on Monday after the company was charged with data fudging during the clinical trial of drugs by the German drug regulatory authorities, Reuters reported. The stock of Alkem Labs was trading at Rs. 1276 on Monday at 12.23 p.m, down by Rs. 59.5 or 4.5 percent from its previous close at Rs. 1335.50 on the Bombay Stock Exchange (BSE).
Mumbai-based Alkem Laboratories has been accused by a German health regulator of data fudging on the clinical trials of an antibiotic and brain disorder drug. The German authorities have approached the European Medicines Agency (EMA) and urged it to take action against the Indian company.
Alkem Labs said in a BSE filing on Saturday that it would submit suitable clarifications to the EMA within the stipulated timelines to enable the Committee for Medicinal Products for Human Use (CHMP) to take a balanced risk-benefit view with respect to these two products.
The drug firm said after the inspection by the German authorities in 2015, Alkem responded to the regulator with a robust remedial plan. The company has been implementing several measures, which include changes in staffing, upgrading equipment and improving quality assurance systems to ensure proper controls during bioequivalence studies and thorough review of the acquired data, according to the filing.
Alkem Labs was accused of employing contractual technicians for recording electrocardiogram (ECG) who showed carelessness and non-compliance to the quality system. The report submitted by the German authorities on April 1, 2016 said the Indian firm was found to have engaged in "intentional misrepresentation" of data and duplicated results of electrocardiogram (ECG) readings of patients in trials.
The inspections were carried out jointly by German and Dutch authorities in March 2015 at Alkem Lab's Taloja, Mumbai plant in the context of a routine evaluation of applications for nationally authorised medicines.