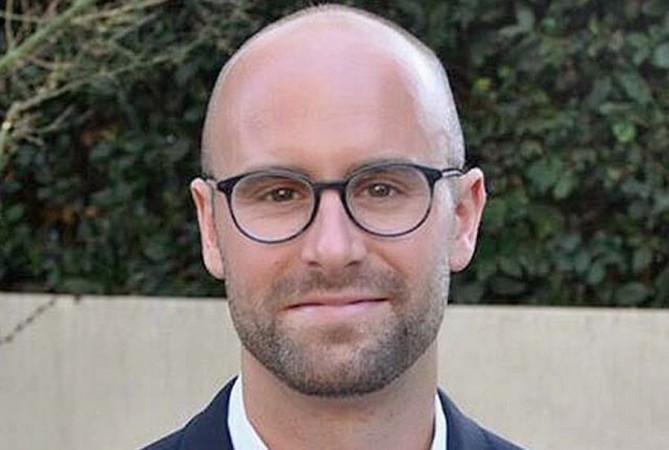 Leading Hollywood film producer Matthew Helderman has joined as a jury member of the All Lights India International Film Festival (ALIIFF) 2017. The third edition of the ALIIFF, organised as a part of the Indywood Film Carnival, will be held at Ramoji Film City, Hyderabad, from December 1 to 4.
Helderman, who hails from Los Angeles, started his career as a floor-runner at the New York Stock Exchange and is now one of the most successful media entrepreneurs in the United States. Before entering the entertainment business he served in Paramount Studios as a co-producer.
Helderman is currently is chief executive officer and of BondIt Media Capital, which he co-founded. The company has financed more than 150 feature films and television projects. He also co-founded Buffalo 8 Productions — a feature, commercial and digital production house.
Santa Monica-headquartered Buffalo 8 Productions has produced 30-plus feature films, 10 national campaign commercials, two television series and lots of digital content.
Meanwhile, ALIIFF has received film submissions from over 80 countries. Among these, 130-plus films have been shortlisted for screening in six competition and at least eight non-competition categories respectively.
A total of 68 movies will be up for review by separate jury panels in each of the six competition segments. The segments include Feature Films, Competition for Indian Films, Short Films, Student Short Films, Documentaries and Debut Director's Films, of which Matthew Helderman will be part.
Sohan Roy, founder-director of Indywood, spearheads the $10-billion Project Indywood, which aims at elevating the Indian film industry to global standards in the next five years through a consortium of 2,000 Indian billionaires and corporates.
The Rs 70,000-crore Project Indywood aims at initiating 10,000 new 4K projection multiplex screens, 1 lakh 2K/4K projection home cinemas, 8K/4Kfilm studios, 100 animation/VFX studios and film schools conforming to international standards.
The four-day Indywood Film Carnival is expected to draw 300 exhibitors, 5,000 trade delegates and 500-plus potential investors. The conference sessions include Media Interactions, Conferences and Panel Discussions, Workshops and Seminars, Film Business Quiz, Golden Frame Awards, Excellence Awards, Red Carpet and Networking Events, Product and Project launches, Film Tourism and an Investors' Meet.