Just two and a half months after the Supreme Court struck down triple talaq as "unconstitutional" and suspended it for six months, the wife of Aligarh Muslim University (AMU) professor Khalid Bin Yusuf Khan has alleged that he allegedly divorced her on WhatsApp.
Also read: 'Triple talaq' on WhatsApp: How valid is this rising trend?
The woman, who has been identified as Yasmeen Khalid, has said she and her children will commit suicide in front of the vice-chancellor's house if she does not get justice.
The woman said her husband — professor and chairman of the department of Sanskrit at AMU, where he has worked for 27 years — first gave her talaq on WhatsApp and then divorced her through a text message, according to a Times of India report.
She has said if justice is not meted out to her by December 11, she and her three children will be forced to take the extreme step of ending their lives in front of V-C Tariq Mansoor's house. Yasmeen said she has also been denied entry into her own house.
"He (Khan) turned me out of the house and I have been running from pillar to post to get justice. But no one has helped me so far. However, with the help of police I did manage to get access to my house on Friday evening," Yasmeen was quoted as saying by TOI.
Husband denies allegations
Meanwhile, her husband has rubbished all the allegations levelled against him. "I had not only given her talaq on WhatsApp and SMS but had also verbally told her in front of two other people and adhered to the time duration as per Sharia," he said.
Khan even stated that Yasmeen was the one who was harassing him. "To the contrary, she has been harassing me for the last two decades. She had hidden various facts from me before our marriage. I later got to know that she was not even a graduate, unlike what she had claimed. I will give her the third talaq too, on a proper date, and no one can stop me. I don't care what she does," said Khan.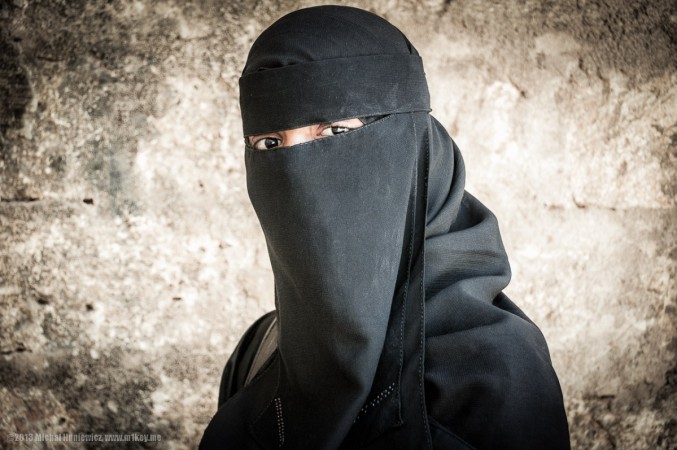 Though Yasmeen has sought police help to enter her house, she has not registered any complaint with them so far.
SSP (Aligarh) Rajesh Pandey has said the couple will be counselled. "In such a scenario, there isn't much the police department can do. We have called both of them here," said Pandey.