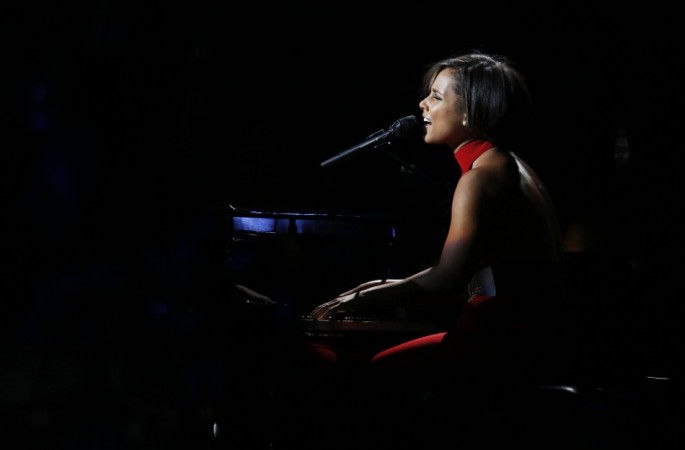 American singer-songwriter and multi-instrumentalist Alicia Keys recently released "In Common," her new single. The single is her first release since last year's "28 Thousand Days" and it will be a part of her yet-untitled upcoming album, which is set to release later in 2016. Keys co-wrote the song with Grammy-winning producer Illangelo, Tayla Parks and Billy Walsh
"In Common" is a sultry Latin music-influenced track based on minimalistic beat. It also has a low-key RnB feel that Keys is known for. The most attractive fact about this track is Keys' sensuous and whispery vocals. Another aspect of the song's beauty is the way its builds and drops are designed. The synth tones are also something to watch out for. Lyrically, the song talks about the fact that people should understand each other just because everyone is messed up in some way or the other.
Keys has kept a low profile for quite some time now. But that will change soon as she is about to grab the limelight once again. The singer will be next seen performing at the Superbowl on May 7. She will also debut "In Common" to a live audience for the first time at this performance.
Another event that Keys' fans will look forward to is The Voice Season 11 where the singer will join the judges panel with Miley Cyrus, Adam Levine and Blake Shelton.