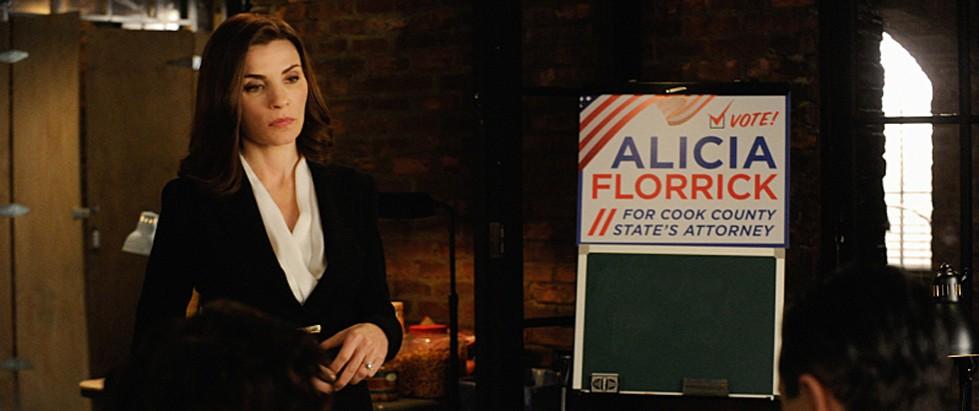 "The Good Wife" season 6 opened up with a new story line for Alicia Florrick (Julianna Margulies) and as the show is half way through, it is time to ask whether she should run for State's Attorney or not.
Fans are of the opinion that the character must go back to the law firm "Florrick/Agos/Lockhart" and continue with her legal profession.
In a recent Facebook post titled, "10 Reasons Alicia Florrick would make a great State's Attorney", viewers of CBS drama have shared their opinion on Florrick's run for State's Attorney.
Check out "The Good Wife" fans' reactions below:
Kurt Webster
This is one of my favorite shows and last season was the hail mary of episode after episode with Alicia vs. Will & Diane and than the shocking death of Will. This season hasn't really done justice. Cary is great and that plot worked it's way out but I must agree that Alicia belongs in the courtroom not as State's Attorney. We already have enough Politics with the Governor. Salvage what is left of this season, pull the plug on Alicia for SA and put her back where she will do justice.
Raegan Ray Harbin
I wish they would go back to The courtroom! I watched a rerun from season 2 and it reminded me what is missing now! That is what makes this show good. I hate all this political stuff!
Steve Spiewak
She needs to go back to working at her law firm and try some cases. These election episodes are not watchable anymore.
Karen Adams
I hate this plot line. I'll be glad when she drops out of the race or loses.
Laurie Jeanne Barlow
I'd rather have her in the courtroom slaying dragons!