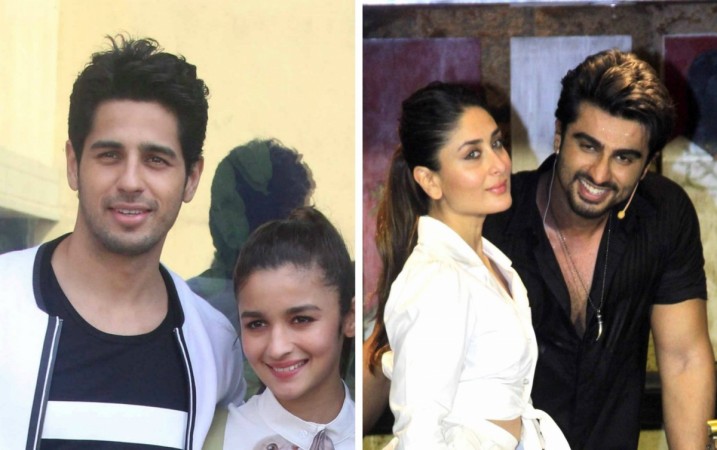 The fun-filled Hindu festival of Holi is approaching, and people are set to celebrate it with colours and music. Bollywood celebs, too, celebrate the festival every year by organising parties at their residence or attending Holi bashes.
This year, the music duo Meet Bros are organising a big Holi bash for the first time, and several celebrities, including singers, are expected to attend the party. There are reports the Meet Bros have invited Alia Bhatt, Kareena Kapoor Khan, Sidharth Malhotra and Arjun Kapoor at the bash.
"Arjun Kapoor, Kareena Kapoor, Alia Bhatt and Sidharth Malhotra are expected to come in during the day to play colours. DJ Aqueel will be manning the music console and many top singers including Mika Singh, Sonu Nigam and Shibani Kashyap have already confirmed their presence. They will be performing at the party too, [sic]" Deccan Chronicle quoted a source as saying.
Most of the celebs have been spotted at Raj Kapoor and Amitabh Bachchan's Holi bash during the festival all these years, but this time Meet Bros are set to bring these stars under one roof. The duo is already a big name in the industry, and thus, celebs will definitely visit the event.
"Meet Bros is already a big name in the music industry and with this Holi party it is like they are taking their popularity to the next level, [sic]" Mikhil Chandiramani, the business head of Meet Bros venture, told the daily.
It will be fun to see Alia, Sidharth, Kareena and Arjun celebrating Holi and grooving to Bollywood music. Alia and Sidharth have recently won hearts with their performances in "Kapoor and Sons," and Kareena and Arjun are set to entertain viewers with their upcoming film "Ki and Ka."