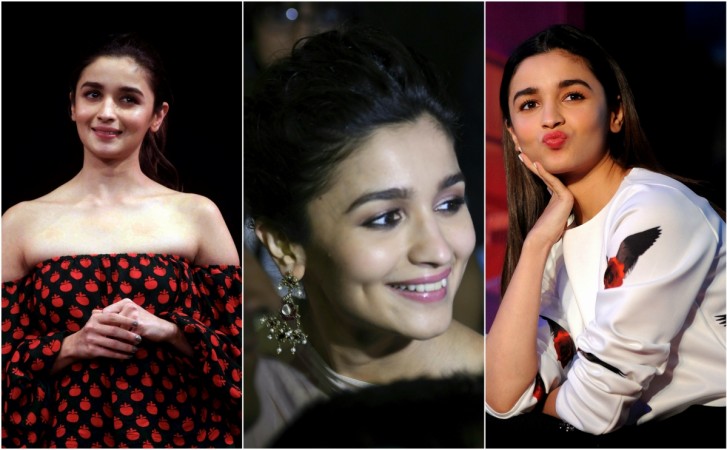 6 years and 10 Bollywood films, Alia Bhatt's stardom have only seen upward and positive growth, since her first movie. She entered the Bollywood industry with debut film 'Student Of The Year' and she is currently busy juggling between three films scheduled for 2018-2019 — Meghna Gulzar's Raazi, Zoya Akhtar's Gully Boy, and Ayan Mukerji's Brahmastra.
But sometimes, people are more interested in a celebrity's life for 'other' things than their work. IBTimes India looked at what people searched about Alia Bhatt. And surprisingly, the list was 'weird' and left us scratching our heads!
Apart from Alia Bhatt's widely searched 'Badrinath Ki Dulhaniya' songs and pictures, people also googled the following terms:
Alia Bhatt phone number
Alia Bhatt religion
Alia Bhatt feet
Alia Bhatt age real
Height of Alia Bhatt in feet
Aaliya Bhat
Jokes on Alia Bhatt
Hilarious, isn't it? We wonder what would happen if Alia Bhatt would make her phone number public! And why bother about her religion? She's an Indian, isn't that enough? The 'feet' one is just bizarre. Who wants to know how Alia Bhatt's feet look like? Talking about 'feet', some highly curious people want to also know her height! Like really? All I can say is that she's tall enough to stand against any wrongdoings in the society (she supports animals) and tall enough to be starred opposite superstars like Shah Rukh Khan, Ranveer Singh, Shahid Kapoor, Ranbir Kapoor and many more.
And then there are those who want to know her age, 'real age' to be precise. Here's a note: Alia Bhatt turned 25 today. And some just search Alia with absolutely wrong spelling! And finally, the jokes. Yes, one of the major turning points in Alia Bhatt's career was the AIB video she made taking a dig at her IQ level. People who trolled her for getting a general knowledge question wrong at a chat show, started respecting her post this video.
And if this was not enough, Alia Bhatt's relationships are the most searched terms. Be it Varun Dhawan, Sidharth Malhotra or Ranbir Kapoor — people just want to know what's happening in her personal life.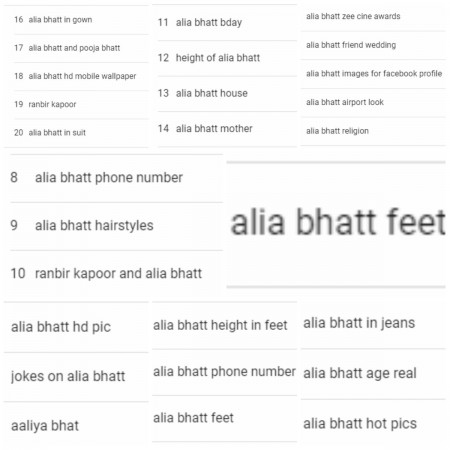 To conclude, Alia Bhatt's has had only one flop in her entire career till now, and she's currently most sought after actress in Bollywood. The roles and movies she picks up are different, convincing and makes you fall in love with her.
So, hats off Alia Bhatt for inspiring a lot of young girls and women for the work you do. IBTimes India wishes you a great milestone birthday.