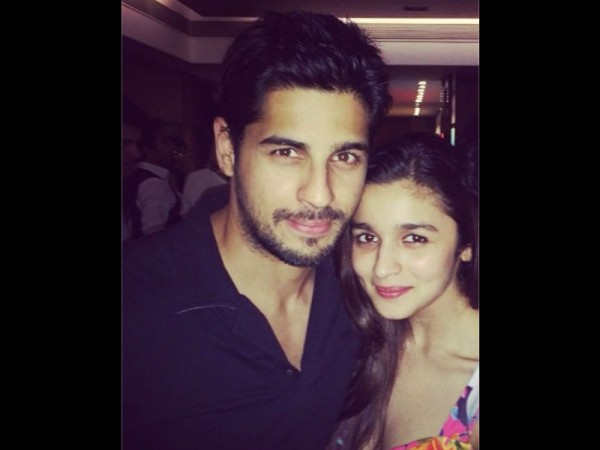 Contrary to earlier reports, it has emerged now that Alia Bhatt has not yet signed "Aashiqui 3" opposite Sidharth Malhotra. While Sidharth and Mukesh Bhatt were earlier said to have confirmed that Alia has been signed up as the female lead in "Aashiqui 3," the actress has now said that she is yet to give a final nod to the project.
A lot of speculations had surfaced regarding the cast of "Aashiqui 3" but the rumours were put to rest after Sidharth had confirmed that he and Alia have teamed up again for the romantic drama. However, the "Udta Punjab" actress has now clarified that she is yet to sign the film.
"It's true that both Sidharth and I have shown interest in the project but it is in the scripting stage at the moment. And whether I am part of the flick or not I will only be able to reveal when I sign the film," Mid-Day quoted Alia as saying when she was asked about her teaming-up with her rumoured boyfriend once again.
The report mentioned Mukhesh Bhatt's earlier statement when he had said, "Yes, it is true. We have signed Sidharth and Alia for the film. They completely fit the role. When we make films we look for the perfect casting. They both fit the bill."
Sidharth was also earlier quoted by DNA as saying, "Yes, Alia and I are doing 'Aashiqui 3.' It's a great space and I hope people like us."
Fans were much excited to see the rumoured real-life couple back together on the screen but looks like it is still not certain if Sidharth will be seen with his supposed girlfriend in "Aashiqui 3."
"Aashiqui" (1990), which featured Rahul Roy and Anu Aggarwal, was a blockbuster. Later, "Aashiqui 2" was made with Aditya Roy Kapur and Shraddha Kapoor in the lead, and this too gave a brilliant performance at the box office. Now, fans are eagerly waiting for the third instalment.