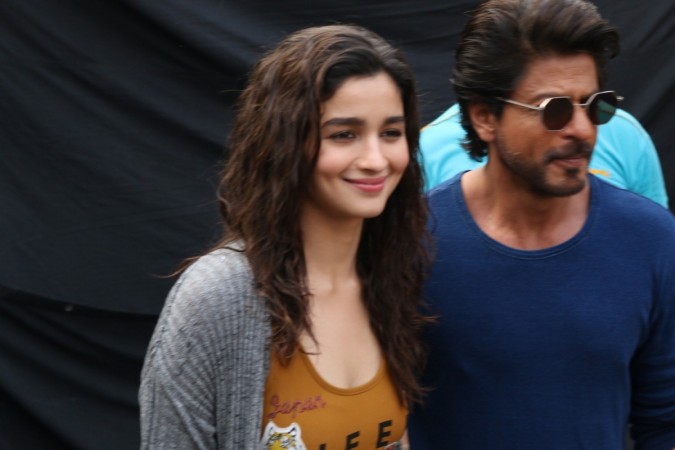 Badrinath Ki Dulhaniya star is an Arsenal fan, many of us may not know that. But her possessing a book on Arsenal's veteran manager Arsene Wenger, comes as a surprise to one and all.
The 24-year-old, who is one of the most hot-and-happening starlets in Bollywood at the moment, took to Instagram to post a photo of her 'son.' Yes, that's how she captioned the post. The 'son' referred to her pet cat, who is so cute that it can melt anyone.
We don't blame the cat for sitting on Alia's bookshelf, but sitting atop a book on Arsene Wenger is where some of her Instagram followers broke into a laugh.
With all the drama happening around Wenger off-late, especially after a nightmarish 2-10 thrashing of Arsenal at the hands of Bayern Munich in the UEFA Champions League 2016-17 round of 16 earlier this month, Wenger is not a very admired man by Arsenal fans.
Alia, possibly accidentally (or probably she may not be following much football off-late for her film promotions), had forgotten to keep Wenger's book out of her shelf. That slight mistake backfired!
While the reactions to her post mostly revolved around how cute the cat was, we couldn't but help pick out some reactions from football fans who LOL-ed at her Instagram post.
"Wenger Out" remained the chorus from the plethora of Arsenal fans on her followers list.
The funny reactions:
"That cat needs to stay away from that book otherwise it will develop a habit of coming 4th."
"OMG! Why do u have to read abt Wenger?"
"Asene wenger? ? ? Lol"
"I'm unfollowing her"
"So is that cat #wengerin or #wengerout ?"