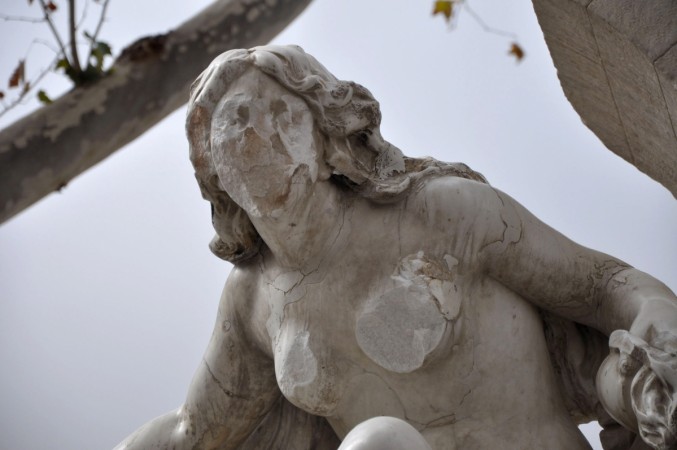 If you thought a woman's nudity could enrage a man, here's someone who got furious over a woman's statue. An unnamed man has been arrested in East Algeria for chiselling down a 100-year-old nude statue situated at the famous Ain El Fouara fountain.
A video featuring the angry man has surfaced online where he is seen using a hammer to smash the face and breasts of the naked statue, leaving it distorted.
The incident was caught on camera by a passerby while several residents revolted against the man's action. The aggressive protests did not stop the man from deforming the iconic monument.
In the video, protestors are also seen trying to stop him, hitting him with sticks and throwing objects at him. As he refused to stop, two men finally had to climb onto the statue and wrestle out the hammer from his hands.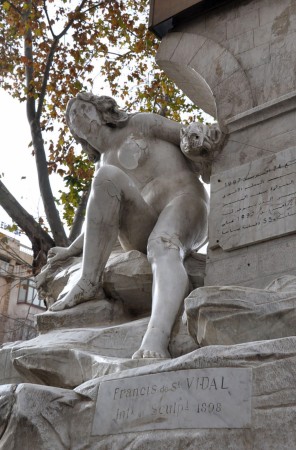 Once the man was brought down, a crowd attacked him before the police intervened and arrested him. According to Daily Mail, the police revealed that he was suffering from a mental illness.
The video has been doing the rounds online and numerous social users have condemned the act, calling the man a disgrace, and deemed the incident as just a "fetish" as men in Islam don't allow woman stripping clothes.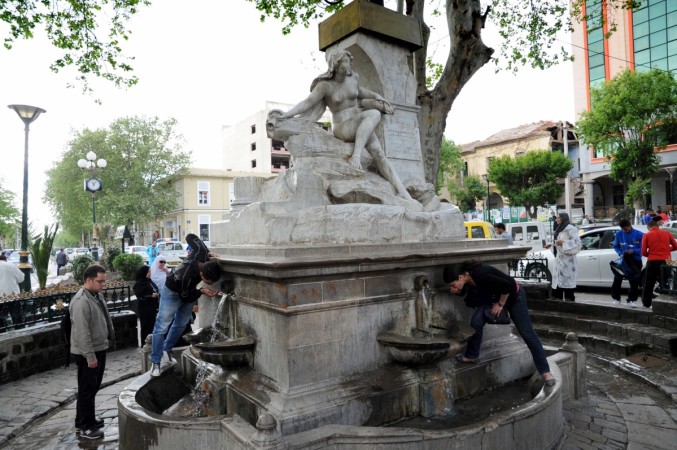 A Facebook user wrote: "This isn't happening in Syria, but in Sétif in Algeria this morning. The Ain Fouara statue was vandalised by a frustrated Islamist dog. Whoever said that Daesh wasn't already present in Algeria?"
"Enemies of culture, enemies of art, enemies of beauty. But above all, enemies of women. Even a statue provokes them! The Ain El Fouara Fountain, an emblematic monument of the town of Sétif. Poor Algeria," wrote a Twitter user.
This isn't the first time the sculpture's nakedness has caused controversy. The French sculptor Francis de Saint-Vidal's piece of art was attacked in 1997 and damaged by a homemade bomb. Another man also tried to hammer it down in 2006. It was repaired after each attack, The Observer reported.