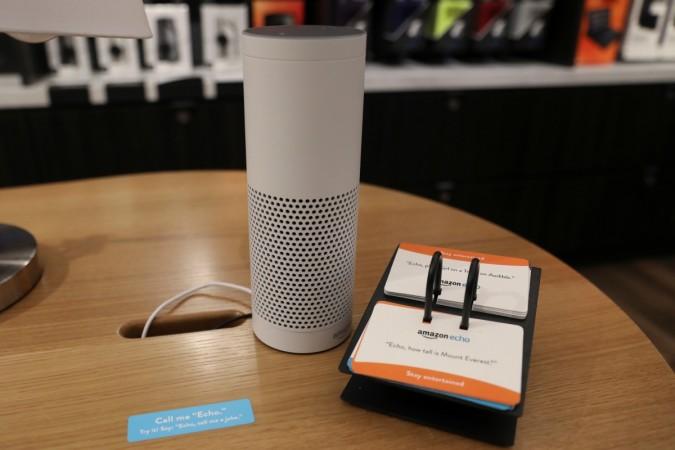 Have you ever head someone laughing in the dark, isn't it scary? In last few days, some users of Amazon smart speakers powered by personal assistant Alexa have reported some strange and unprompted laughter.
In a statement, an Amazon representative told The Verge that the company is "aware" of the problem and is "working to fix it."
Users have reported this issue on social media and claim that Alexa seems to be laughing without being prompted to wake. While Alexa has an ability to laugh on a command, the laughter occurs to be creepy not like the normal playful giggle.
People have also reported on Twitter and Reddit that they thought there is actually someone laughing beside them.
Having an office conversation about pretty confidential stuff and Alexa just laughed. Anybody else ever have that?

It didn't chime as if we had accidentally triggered her to wake. She simply just laughed. It was really creepy.

— David Woodland (@DavidSven) March 1, 2018
One user reported on Reddit that he ordered his Alexa to turn his lights off and instead heard a woman laugh. "I was trying to turn off some lights and they kept turning back on. After the third request, Alexa stopped responding and instead did an evil laugh," the user wrote. "The laugh wasn't in Alexa's voice. It sounded like a real person. My wife was there when it happened and she is the only person who can drop-in. I still get chills," he added.
So Alexa decided to laugh randomly while I was in the kitchen. Freaked @SnootyJuicer and I out. I thought a kid was laughing behind me. pic.twitter.com/6dblzkiQHp

— CaptHandlebar (@CaptHandlebar) February 23, 2018
Some users have also reported that they heard laughter when they were alone at home in the dark, which is actually scary.
The issue is not widespread and only a small percentage of devices is affected. Amazon is still not able to recognize the issue and send a fix.
A few days back, IBTimes India had reported how Alexa stopped responding to users due to lack of connection to the server and now, this creepy laugh is scaring the users. Hope Amazon will soon find the cause of the issue and send an update to fix the bug.