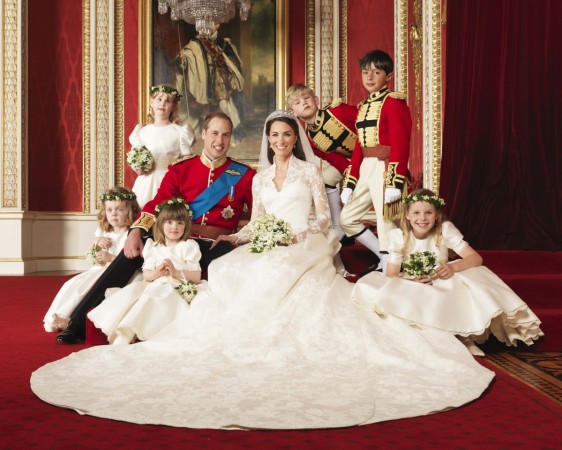 The iconic lace gown that Kate Middleton wore for her wedding has landed luxury fashion house Alexander McQueen in a controversy, five years later.
Bridal designer Christine Kendall has sued the fashion house claiming that its creative director Sarah Burton copied her ideas for the wedding gown that was worn by the Duchess of Cambridge. Reportedly, Kendall had sent her designs to the palace nearly five years ago for consideration and she even received a message from the palace stating that Middleton was interested in her work. The final design that Middleton wore while she walked down the aisle incorporated some of the ideas from her work, claimed Kendall.
Calling the claim "ridiculous," Alexander McQueen released a statement to the media noting that Kendall first approached them nearly a year after the royal wedding.
"Christine Kendall first approached us, at Alexander McQueen, almost four years ago, when we were clear with her that any suggestion Sarah Burton's design of the royal wedding dress was copied from her designs was nonsense," the statement cited by Women's Wear Daily read.
"Sarah Burton never saw any of Ms. Kendall's designs or sketches and did not know of Ms. Kendall before Ms. Kendall got in touch with us — some 13 months after the wedding. We do not know why Ms. Kendall has raised this again, but there are no if's, buts or maybes here: This claim is ridiculous."
Burton spoke about the wedding dress in an interview with T Magazine in 2014, stating that she was surprised by the public's interest in the Duchess of Cambridge's wedding gown. "I had no idea it would be as big as it was. Only the night before, seeing all the photographers outside the abbey, did I think, 'Oh, my God. This is massive.'"
Middleton is clearly a fan of the fashion house and she has worn Alexander McQueen designs on a number of occasions, such as the Queen's Diamond Jubilee celebrations and most recently during her trip to India.