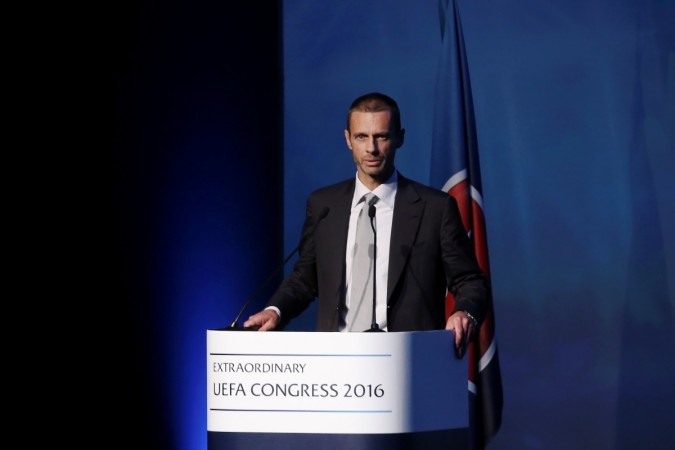 Aleksander Ceferin has been named as the successor of Michel Platini at UEFA, the European football governing body said on Wednesday. The 48-year-old Slovenian football administrator, who is also a black belt in karate, was announced as the seventh UEFA president at the football body's Extraordinary Congress in Athens.
Ceferin bagged a total of 42 votes from UEFA's member associations, against 13 votes for the other candidate, Michael van Praag (Netherlands). He will now be in office until 2019.
"It's a great honour but at the same time a great responsibility. It means a lot to me. My family is very proud about it, my small and beautiful Slovenia is very proud about it and I hope one day you will be very proud of me too," Ceferin was quoted as saying by Guardian.
"Some people may have said I'm not a leader. You can say that I'm young and inexperienced but I honestly think it's disrespectful to all the presidents of small and medium-sized federations who every year have to do more with less.
"What I know is that I'm a team player, a man of conviction, a passionate man and a man of his word. I am not a showman and I'm not a man of unrealistic promises," he explained.
Michel Platini, meanwhile, who has been banned from all football activity for four years over a £1.35m "disloyal payment" received from former Fifa president Sepp Blatter, bid goodbye from football for the one last time.
"I'd like to thank you for these nine years. I think we did a great job. I hope you enjoyed it and are proud of what we achieved. I'm proud. That's why I wanted to say goodbye and thank you. Friends of football, farewell," said the Frenchman.