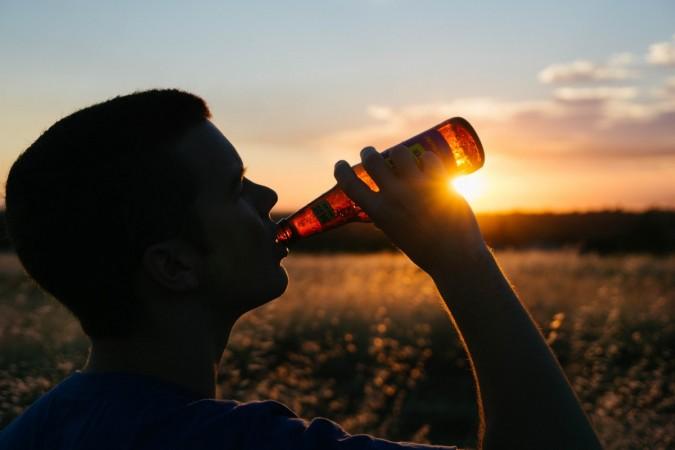 Alcohol and its effects on heart health is a debatable topic based on the level of consumption and other physiological factors of the drinker but did it ever occur to you that the socio-economic strata you fall under also plays a role on how it affects your body?
A new study revealed that heavy drinking makes it more likely for a person to die from heart disease if the person is poor. However, the danger is less for the rich.
The recent research conducted in Norway found that those who had two to three drinks a week were at a lower risk of dying from the disease, especially if they were wealthy.
Even though individuals with 'low socioeconomic position' tend to consume alcohol less frequently than those who are wealthy, they experience a higher rate of alcohol-related hospitalizations and deaths, the study noted.
The team led by Eirik Degerud, of the Norwegian Institute of Public Health in Oslo, came to the conclusion after analysing socioeconomic and ,health survey data, as well as the cause of death information, on 207,394 Norwegian adults who were born before October 15, 1960 and completed mandatory censuses in Norway between 1960 and 1990.
They found that binge drinkers (4-7 times per week) had the highest death rates, irrespective of their income but the differences between socioeconomic groups were noted in the moderately frequent alcohol consumers (2-3 times per week).
"It is unclear if [these difference in risk] reflects differential confounding of alcohol consumption with health-protective or damaging exposures or differing effects of alcohol on health across socioeconomic groups," the study authors mentioned.
"The heterogeneity between groups in the population needs to be assessed when making population recommendations regarding alcohol consumption," they added.
Two cardiologists agreed that the effects of drinking on the heart may not be a "one size fits all" proposition.
According to MedicalXpress, Dr Michael Goyfman who directs clinical cardiology at Northwell Health's Long Island Jewish Forest Hills, in Queens, N.Y. said the reasons behind the trend mentioned in the study remain unclear – perhaps, even a little drinking damages the poor people's heart or wealthier people who have a few drinks per week might be engaged in healthier eating and exercise, explaining the supposed benefit.
Whatever the reasons might be, Goyfman believes that the study: "should not be interpreted as an endorsement by researchers to encourage alcohol consumption, since alcohol can have an adverse effect in those with different medical conditions."
The Norwegian findings were published on January 2 in the journal PLOS Medicine.