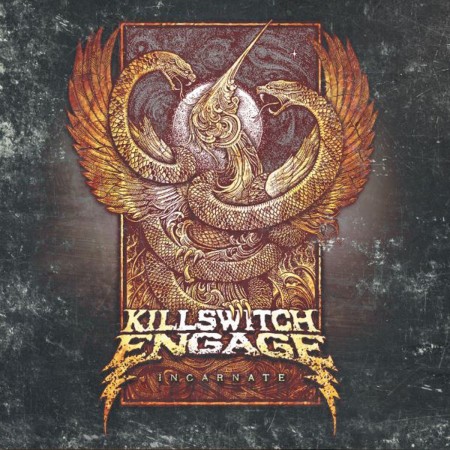 Last month we saw some phenomenal releases throughout the world, with the likes of Animal Collective, Wolfmother, After The Burial and Simple Plan coming out with albums that will be remembered for quite some time. The momentum continues this month as March promises to be power-packed in terms of new album releases. So, let us take a look at the albums to watch out for this month.
Incarnate by Killswitch Engage
American metalcore/heavy metal band, Killswitch Engage, have always been explosive with their songs. Be it with their self-titled debut or their 2006 release, "As Daylight Dies," the band has been consistent in giving us a heavy metal sound that is both innovative and charged at the same time. "Incarnate" will be an out-and-out metalcore album with influences of classic metal and 80s heavy metal.
Release date: March 11, 2016
Us And The Night by 3 Doors Down
3 Doors Down is one band whose sound has not changed much since their debut in 2000. "Us And The Night" will be their sixth studio LP after "Time of My Life," released in 2011. Their last album was received with mixed reviews but, by the looks of the band's latest venture, it might just be the second break-out release for them.
Release date: March 11, 2016
Lonely Is A Lifetime by The Wild Feathers
Nashville-based roots rock/rock n roll band, The Wild Feathers, is one band that keeps vintage rock n roll alive in this age of electronic sounds. Their self-titled debut album won them accolades from the critics and their upcoming sophomore release is expected to take them to the next level.
Release date: March 11
Painkillers by Brian Fallon
Brian Fallon, frontman of The Gaslight Anthem, ventured out solo and started writing new material when the band announced an indefinite hiatus in 2015. "Painkillers" is Fallon's debut release as a solo artist and will border around alternative rock and heartland rock.
Release date: March 11, 2016
Freaks of Nurture by Holy Wave
Texas-based psychedelic rock band, Holy Wave, might just be the satisfaction you need for the audiophile in you. Their spacey textures and shoegaze-style guitar layers are something to watch out for. "Freak of Nurture" is their third studio album which refines their sound and gives it a feel of the British Invasion in rock music.
Release date: March 11, 2016
Full Circle by Haelos
London-based electronic/dark ambient/trip-hop trio, Haelos, created quite a buzz for their upcoming debut LP, "Full Circle." But this hype was not created by exceptional marketing, but rather a set of quality tracks like "Dust" and "Earth Not Above."
Release date: March 18, 2016
This is What The Truth Feels Like by Gwen Stefani
The long-overdue third album from USA-based singer-songwriter Gwen Stefani promises to be an intriguing one. Stefani overcame a writer's block to record this album after she initially started recording in 2014.
Release date: March 18, 2016
Mind of Mine by Zayn Malik
Zayn Mailk broke many hearts when he quit One Direction in 2015. According to him, one of the reasons for his departure was the fact that he wanted to explore a new musical direction. "Mind of Mine," Malik's debut as a solo artist, will explore that direction he has taken. The album will border around RnB, reggae and rock.
Release date: March 25, 2016
Jomsviking by Amon Armath
Swedish melodic death metal/Viking metal outfit, Amon Amarth, is one band whose lyrical content corresponds to Norse mythology. Blend that with an anthemic death metal sound and you get a headbanger's paradise that is essentially the band's music. "Jomsviking" their tenth studio album is going to be no different.
Release date: March 25, 2016