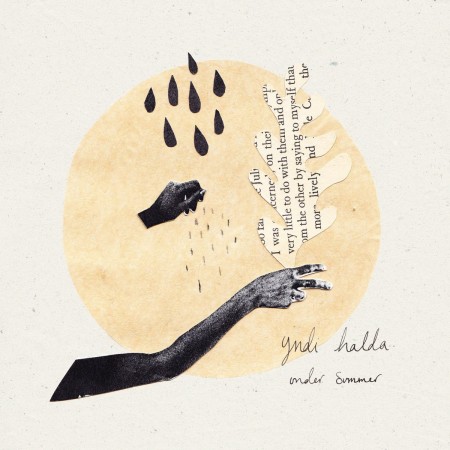 4
A new album from British post-rock band Yndi Halda was almost like a work of fiction to fans for quite some time now. But fiction turned into reality yesterday when the band released its much-awaited sophomore record, "Under Summer," a decade after releasing the cult debut, "Enjoy Eternal Bliss."
If you are a first-time listener, the lengths of Yndi Halda songs might surprise you. This four-track album is no different, with songs ranging from 10 minutes to 18 minutes each. If that does not scare you and patience is one of your greatest virtues, then give "Under Summer" a try. It is definitely worth it.
One thing that is prominent in this record is that it shows James Vella, Jack Lambert, Daniel Neil, Alexander Peterson and Oliver Newton were in no hurry to create it. Attention to sound details, layers of instrumental textures and unpredictable song structures give it an unprecedented depth. Even the general vibe that it gives out is that it is laid back. But beware, this one is not meant for easy listening. It will reveal what it has to only when you are patient enough to get absorbed by its soundscapes. Each and every song has a lot of breaks and changes, almost as if many parts of sonic beads are stringed together to form a necklace of sound.
"Under Summer" is also an album of firsts. Yndi Halda included vocals in the record, a thing which they had never done before. But, if you hope to find consolidated lyrical content, you might be a bit disappointed. The vocals included are scratches, which blend in with the sound, rather than being prominent, to the ear. Maybe the inclusion of vocals is due to the fact that the album is not essentially a post-rock album either. It is like an alloy of art rock, math rock, emo punk, post-rock and indie rock structured together with the repetitive and atmospheric layout that is found so commonly in post-rock or post-metal albums.
I must say that this is one of those albums that you listen to alone, with patience and with a good set of speakers or headphones, to feel it in its entirety. To me, the highlight of the record was "Helena."
Listen to and buy the album by clicking here.