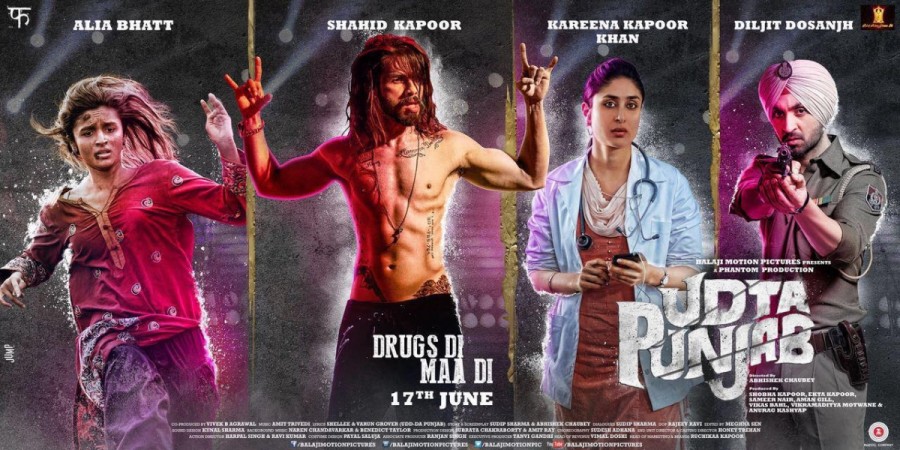 A little less than a month is left for the release "Udta Punjab," a crime thriller based on the issue of rampant drug abuse in Punjab. But we recently got the taste of what its music will be like. Composed by Bollywood music composer Amit Trivedi and distributed by Zee Music, the soundtrack of the film features singers such as Kanika Kapoor, Shahid Mallya, Vishal Dadlani and Punjabi singer Diljit Dosanjh.
The album, in its entirety, is a landmark on its own as it sees Trivedi creating something unlike anything he has created before. Although the songs have the required Bollywood flavor, they take influences from genres such as psychedelic trance, techno, EDM, hip hop, trip hop, rock and electronica.
The experimental nature of this album is, perhaps, its most intriguing aspect. I will not be surprised if comparisons are made with the soundtrack of "Dev D," a cult album which catapulted Trivedi into being one of the most sought after composers in Bollywood.
In an interview with International Business Times India, a few weeks back, Trivedi had said that the songs in the album will be dark and gritty, and he also promised that it will surprise a lot of people. When I listened to the opening track "Chitta Ve," I understood why.
Starting with Babu Haabi's intense Punjabi rap, the song transcends into a trance-like sound just a little after the midway mark. But it is not the sound but the lyrical content that gives this track a dark vibe. Although the lyrics paint a dark picture of hedonism and substance abuse, the music arrangement for it gives out a flamboyant vibe, almost as if painting a glorifying picture of the entire scenario. "Ud-Daa Punjab" and "Vaadiya" are songs in the album that project a similar flavour.
Among the trance and hip hop-influenced tracks, there are melodious breathers as well. "Ikk Kudi" and "Hass Nach Le" are such songs. Especially, the reprised version of "Ikk Kudi," sung by Dosanjh, might attract a listener's attention more than the other slow-paced tracks. Sonically, the track is based on rock music-influenced interludes and power ballad-style choruses.
Special mention should be given to "Da Da Dasse" as it acts as the perfect song to settle down after the opening track's blasting music arrangement. But that is not the only thing attractive about this song. It stands out because of its funky trip-hop style groove structure and the fact that Kanika Kapoor and Babu Haabi have intertwined well with each other while singing the song.
Another aspect of the soundtrack that I found interesting is that if you carefully listen to the songs in the order of the album's tracklist, you will see that it tells a compelling story of revelry, debauchery, love and self-introspection.
Overall, I think that Amit Trivedi is reinvented himself totally with this album and that we will see party anthems such as "Chitta Ve," "Da Da Dasse" and "Vadiya" will remain club favourites for a long time.
Listen to the entire album below and buy it here.