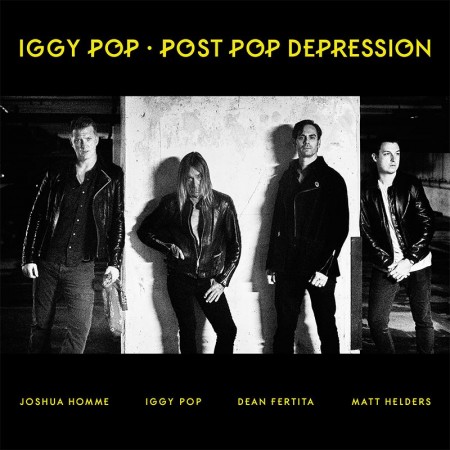 4.5
Punk rock legend Iggy Pop's public persona hasn't changed much in the past four decades. He still performs bare-chested, still ends up screaming in weird voices right in the middle of a performance, and still keeps the crowd swaying to his grooves.
But over the years, the music he makes has evolved into something perhaps even he couldn't have imagined when he debuted with The Stooges in the late 1960s. "Post Pop Depression," his latest album, shows the music-churning machine in him has not rusted a bit in spite of age. In fact, he has gotten sassier, more intelligent and more uncompromising with his music.
Featuring Josh Homme and Dean Fertita from Queens Of Stone Age and Matt Helders from Arctic Monkeys, the album takes influences from garage rock, '70s punk rock, East Asian music and hard rock, and sets itself on a base of proto-punk-style music Pop is so well known for. It could be said Pop revived a long forgotten era in music through this album. But surprisingly, the entire record ranges in the mid-tempo category, which was generally not seen in the early days of punk rock.
There is a certain familiarity in the album. Every song seems linked with Pop's grave baritone at first. But as you dig a bit deeper, you understand the true genius of Pop's mind. Although it lyrically dwells on topics like carnal desires and death almost obsessively, "Post Pop Depression" is much more than that. Come to think of it, the record is reflective of Pop's own journey as he searched for his place in the world of rock 'n' roll. Songs like "American Valhalla," "Vulture" and "German Days" can disclose that to the thinking mind.
However, if you think you have to over-think to understand the album, you are mistaken. You can just shake your head and sway to the laid-back rhythms while relaxing after a hard day's work.
"Post Pop Depression" can act as a course study in '70s' rock 'n' roll, that is, if you want to actually learn about rock music in that era. The fact that Pop made an album that glorifies the '70s' style of music in this era is truly remarkable as it not only stands out but also establishes the saying: "Old is gold."