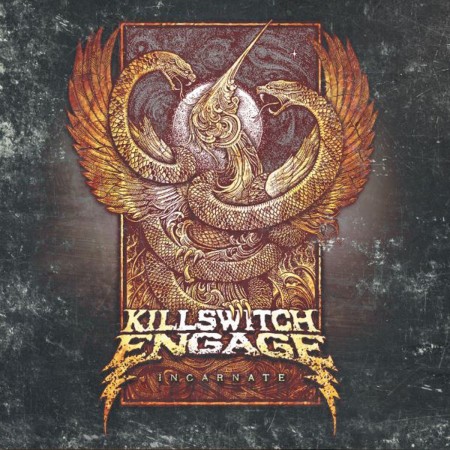 4.5
American metalcore/heavy metal band Killswitch Engage were, perhaps, one of the bands who established the melodic metalcore sound that raged through the early 2000s. From their self-titled debut to 2006's "As Daylight Dies," the band enjoyed both critical and commercial success worldwide. But, since 2009, they went through a considerable decline after their second self-titled album failed to impress critics and fans alike.
In 2012, after vocalist Howard Jones left the band, they were joined by Jesse Leach, who was one of its founding members. Since then the band has been back on track with their sixth album, "Disarm The Descent," gathering them the attention they needed. With that album they established the fact that second chances are definitely possible.
"Incarnate", the band's much-awaited seventh venture, continues the momentum created by "Disarm The Descent." In terms of sound, Killswitch Engage have gone back to their roots with this album. Trademark acoustic arpeggios, foot-tapping rhythms, intriguing melody lines, aggressive guitar riffs and power vocals: "Incarnate" has it all. Songs like "Just Let Go," "Quiet Distress" and "Strength of the mind" can remind you of the band's early days. Leach's heartfelt singing also adds tremendous value to the album's overall essence.
However, the record is not as surprising as it could have been. After a thorough listen, it is quite evident that the band hasn't tried any new approaches in their sound. Some songs like "Ascension" and "It Falls On Me" did feel inspired from their previous work. That being said, it is quite evident that when performing this album live, the band will have fans screaming, "Killswitch Engage is back!"
Overall, I feel Killswitch Engage has regrouped their sound and songwriting into a tighter and familiar institution, which they lost in 2009. "Incarnate" will definitely be a good addition to the band's music archive.
For me, the highlight of this album was "Hate By Design."
Download and buy the album here.