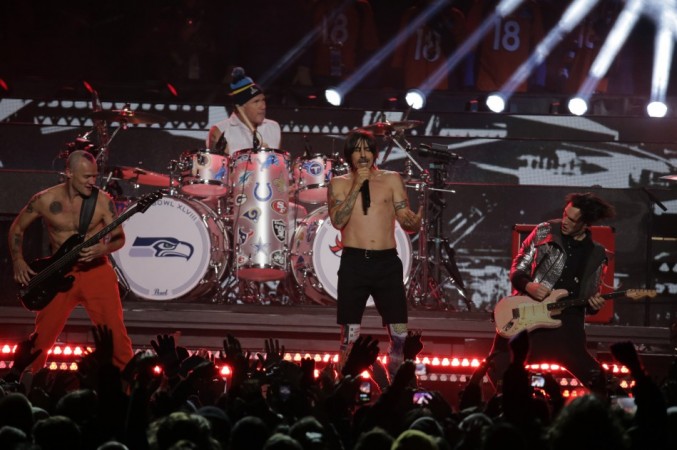 Guitarist John Fruciante's departure in 2009 had a significant impact on Red Hot Chili Peppers, perhaps a bit too significant. Although 2011's "I'm With You," the album in which Josh Klinghoffer took over as guitarist, fared quite well in charts, fans still complained about the album sounding different from the classic Red Hot Chili Peppers sound. What many people did not understand back then was that the band was in the process of reinventing their sound, a feat which they finally achieved with this year's "The Getaway."
One of the most noticeable changes that the Chili Peppers have incorporated in "The Getaway" is the usage of atmospheric synth layers, vocal choirs, and string arrangements in a minimalistic way. Then, of course, there is Klinghoffer's unique guitar playing, which is sometimes subtle and sometimes full-blown. In fact, it can easily be said that Klinghoffer has found his foothold in the band's sound with this album.
But, if you swear by the Chili Peppers' sound of the late 1990s and early 2000s and think that these changes will not suit your aural receptors, think again. "The Getaway" feels like a throwback to the classic Chili Peppers' sound as it embeds elements of modern day alternative rock. Flea's thumping basslines, Chad Smith's funky percussion grooves and Anthony Kiedis' emotional rapping; the record has it all.
Among others, there are two significant factors that make this album an intriguing listen; the sing-along-nature of the tracks and the drastic transitions from one song to the next. "The Longest Wave," "Goodbye Angels" and the lead single "Dark Necessities" are some of the best tracks to jam with or sing along to. The drastic transition between songs is perhaps best explained through "Encore" and its preceding track "This Ticonderoga." The fast-paced mainstream rock, indie rock and funk oriented "This Ticonderoga" is followed by "Encore," which is perhaps the most melodious song of the record. It is immediately followed by the piano-based, jazz-influenced "The Hunter." In spite of the diverse influences that the songs project, it is quite satisfying to discover that they fit in perfectly with each other.
However, "The Getaway" has a significant turn-off. The album seems to be created with a calculated approach and with a commercial viability in mind. This is to be expected as Danger Mouse, who comes from a hip-hop background, is the producer of this album.
Even though that tarnishes the album's artistic flair a bit, its overall appeal is not reduced. "The Getaway" succeeds completely in establishing the new Chili Peppers' sound. This record also establishes the fact that John Frusciante will not be missed.
Buy and download the album here.