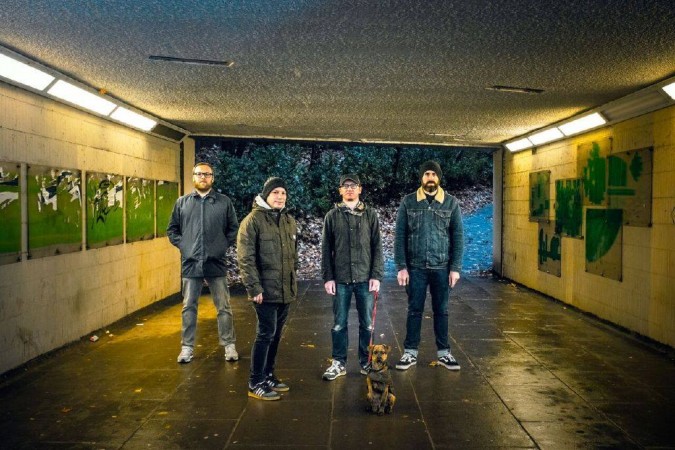 IBTimes Rating: 3.5
There is a stark difference between a soundtrack and a studio album, even if both are composed by the same artiste. Scottish post-rock band Mogwai's latest release "Atomic" bridges that very gap. The album is a reworked version of their soundtrack for Mark Cousins' 2015 BBC documentary, "Atomic: Living in Dread and Promise."
Mogwai's music has always been visual in nature. The way their sound has developed over the years is quite intriguing. One could find traces of electronic music in their otherwise guitar-effects-heavy debut album, "Mogwai Young Team." But if you take "Atomic" or their last release, "Rave Tapes," into consideration, you will see that electronic music has become a major part of their sound. "Atomic," especially, has a piano and synth oriented sound that was previously unseen in any album by Mogwai. However, the use of electronic sounds is quite understandable since the album was originally meant to be a soundtrack.
That being said, Mogwai does stick to their post-rock roots in songs like "Are You A Dancer?" and "Tzar." So, the sound is not entirely a new one. It has the old familiarity of Mogwai presented in an unorthodox and more introspective way. It is almost like a virtual instrument that can operate on a digital audio workstation and also as a standalone software.
Like every other Mogwai album, "Atomic" has a narrative side to it; even more so because it is a soundtrack. Through sounds, which are sometimes uplifting and sometimes alarming, the album portrays the brighter and darker aspects of living in a nuclear age. In fact, it creates a dystopic atmosphere that is generally moody and melancholic but also optimistic at times. If you have watched the documentary, you will be able to relate to this fact very well. But even if you haven't, you will still be able to feel the album's true vibe as it will instigate visuals in your mind through its cinematic sound.
The band – Stuart Braithwaite, Dominic Aitchison, Barry Burns and Martin Bulloch – have truly reinvented themselves with "Atomic." This album is going to stay with me for a very long time.
"Ether," "Are You A Dancer?" and "Fat Man" were the highlight of the album for me.
Listen, buy and download the album below