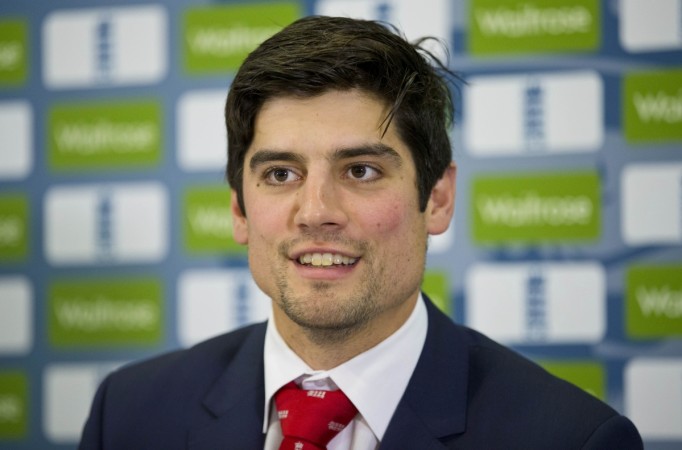 England opener Alastair Cook announced his plans to retire from international cricket after this week's final Test against India. The 33-year-old left-handed opener has been one of the great titans of English cricket. In 160 Tests, Cook has collected 12,254 runs and made 32 centuries – all records for England.
Throughout his illustrious career, Cook played many a great knock. Before he bids adieu to the game a final time, it would be a good time to look back at some of the performances that defined his greatness.
60 and 104* on debut v India at Nagpur, 2006:
In his very first test appearance, 21-year-old Cook left a mark by scoring a 60 in the first innings followed by a composed unbeaten 104 in the second innings against India at Nagpur in 2006. While the match was drawn, Cook's poise and grit was noticeable and the way he handled two champion spinners – Anil Kumble and Harbhajan Singh – in their own backyard gave a first glimpse of what was to come.
First Ashes hundred - 116 v Australia at Perth, 2006:
Although this came in a losing cause, Cook's mature performance forced cricketing pundits to sit up and take notice of this young talent. In only his 12th test, Cook smashed his first Ashes hundred on a bouncy Perth track. Chasing a mammoth target of 556, most of the England batsmen crumbled, but Cook showed immense composure in facing Glen McGrath, Brett Lee and Shane Warne and played a purposeful knock to collect 116 terrific runs. While England lost the match by 206 runs, young Cook's performance was the hallmark for them.
Series-clinching 122 at Mumbai and 190 v India at Kolkata, 2012:
England's 2012 series win in India is a landmark moment in their history. Especially because how, after being 0-1 down after the first Test, they came back to win 2-1. One of the main architects of this turnaround was opener Alastair Cook whose first-innings scores of 122 at Mumbai and 190 at Kolkata allowed England to post dominant totals and put the pressure on India. Again on display were Cook's robust defense and the way he tackled India's ace spinners.
Authoritative match-winning 118 v South Africa at Durban, 2009:
On one of the fastest pitches in the world, Cook produced a masterful performance in just his third year in international cricket. In the England's 2nd Test against South Africa at Durban, Cook smacked an authoritative 118 against the likes of Dale Steyn, Makhaya Ntini, Morne Morkel and Jaques Kallis. While the pitch was fast and bouncy, the ball came on to the bat nicely and allowed Cook to assert himself. He set the tone for his team and England eventually won the match by an innings and 98 runs.
Match-saving 118 v Sri Lanka at Galle, 2007:
After being dismissed for a paltry 81 in the first innings of the 3rd test against Sri Lanka at Galle in 2007, England was asked to follow-on as they were well short of the home team's score of 499-8. Another defeat looked imminent, especially with Muttiah Muralitharan and Chaminda Vaas in Lanka's bowling armoury. But Cook held firm and showed immense character to thwart Sri Lanka's relentless pressure on a slow pitch. Cook stayed for six-and-a-half hours at the wicket to score a gritty 118 and ultimately saved the match for England.