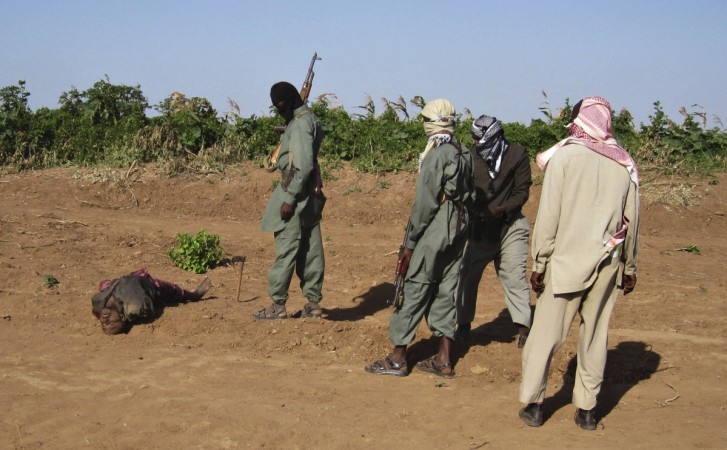 A leader of extremist group al-Shabab, who had a $3 million bounty on his head, surrendered in Somalia, a Somali intelligence official as well as the local media said on Saturday.
The al-Shabab leader Zakariya Ismail Ahmed Hersi surrendered in the Gedo region.
"Al-Shabab leader Zakariya Ismail surrendered to government forces in El Wak, Gedo region. He is expected to be flown to Mogadishu tomorrow," a senior government official told Reuters.
Hersi's surrender comes as a second major blow to the terrorist group. In September, the Islamic group's main leader Ahmed Abdi Godane was killed by a US drone strike.
In 2012, the US State Department had offered a total of $33 million in reward money for information that would lead to the capture of Hersi and six other al-Shabab leaders.
The state radio website Radio Muqdisho described Hersi as "the general secretary of al Shabaab's finance (department)." The website did not give any reason behind his surrender. However, it has been learnt from a senior member of al-Shabab's media team that Hersi had left the group around two years ago.
"The government exaggerates the story just to cover the recent attack at the AU base. (Hersi) cannot have impact on al Shabaab because he is not a member," the al-Shabaab member further said, referring to the attack on an African Union base in the capital Mogadishu.
On Christmas Day, the group carried out an attack at the African Union base in Mogadishu and claimed that 14 soldiers were killed. However, the group usually exaggerates its killings to hype its image.
Even though al-Shabab has suffered major losses in the recent past, like losing the control over many major cities, it continues to remain a potential threat in Somali as well as in the East African region. It still controls major chunks of the countryside in the South and Central parts of Somalia. It continues to launch hit-and-run attacks in Somalia and Kenya.