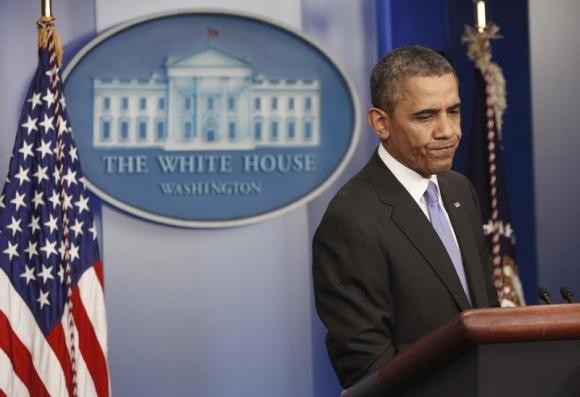 The United States Department of State is reviewing a video clip, apparently released by al-Qaeda, in which kidnapped American citizen Warren Weinstein is seen pleading Barack Obama and the government to take actions to ensure his release.
The 13-minute clip, which was sent anonymously by email to several journalists in Afghanistan, was first reported by Washington Post on Thursday. The clip shows a bearded Weinstein, wearing a gray tracksuit and a black hat, speaking to the camera against a dark background.
A yellow logo of al-Qaeda's media unit Sahab is seen in the corner of the screen, while it is unclear when or where the video was shot. Washington Post has not specified when they had received the email carrying the clip.
Weinstein, who was working as the Pakistan director for J.E. Austin Associates - an international development consulting company based in Virginia, was abducted from the eastern Pakistani city of Lahore in August 2011, when a group of armed man broke into his house.
The video, in which the 72-year-old consultant passes his message to the US government, shows a distraught and dejected Weinstein speaking about how direly he is in need of help. He also talks about his family, his ill health and his time in captivity.
"I am not in good health," he said with his eyes fixed at the camera. "The years have taken their toll."
Urging the Obama administration to render him help, he states that he had served his country for 30 years and that he came to Pakistan nine years ago to help the US government. He says it seems he has been totally forgotten.

"And now, when I need my government, it seems that I have been totally abandoned and forgotten," Weinstein said in the video.
"Mr Obama, you are a family man and so you understand the deep mental anxiety and anguish that I have been experiencing for these past more than two years," he continued. "I am therefore appealing to you on a humanitarian basis, if nothing else, and asking that you take the necessary actions to expedite my release and my return to my family and to my country, to our country."
Weinstein said that his captors had agreed to free him and let him be with his family, if al-Qaeda members held by the United States were released.
A handwritten letter, dated October 3, 2013 and apparently drafted by Weinstein, was also distributed along with the video clip to the local media outlets, reports suggested.
Another video of similar nature with a statement by Weinstein had been released by al-Qaeda in 2012.