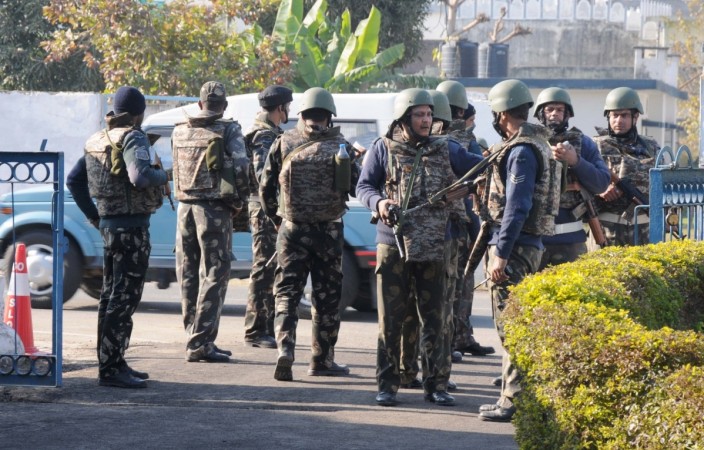 Leader of al Qaeda in the Indian Subcontinent (AQIS) Asim Umar recently incited Indian Muslims to not only carry out lone wolf attacks, similar to those in Europe, but also kill administrative and police officers in India, according to a report by SITE intelligence group.
The call for violence comes days after a major attack in the capital of Bangladesh, which is also a part of the Indian Subcontinent. The responsibility for the attack was claimed by Isis and the Mujahideen group in Bangladesh. The al Qaeda also issued the statement four days after the U.S. State Department designated the group as a "foreign terrorist organisation" and added Umar to the list of "global terrorists."
Al Qaeda and Isis or Daesh have been in a power tussle to establish themselves in India and Bangladesh. Daesh had earlier in the year issued a statement saying that Bangladesh was a strategic location for them as they can launch attacks on Myanmar and India from there.
Al Qaeda usually doesn't exhort lone wolf attacks, but Intelligence Bureau officials told the Times of India that both the terrorist groups were encouraging lone wolf attacks as they have not been able to establish themselves in India yet. It was also harder to track and arrest lone wolf attackers, such as the Orlando attacker or the California attackers.
Countrywide sweeps for terror outfits since January have led to the arrest of over 50 Isis individuals, while the Delhi Police had foiled a terror plot and arrested AQIS members in 2015.
International terror groups like Islamic State and al Qaeda are trying to replace the homegrown terror outfits like Indian Mujahideen or Pakistan-based terror outfits such as Jaish-e-Mohammed.