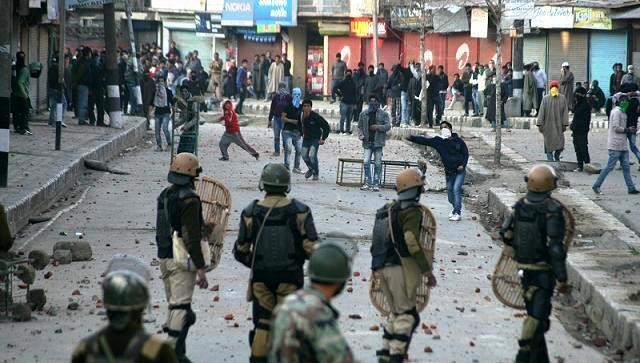 In a recent video, Islamic terrorist group Al-Qaeda, calling on Kashmiris and Muslims for jihad, stated that jihadis from Afghanistan are on their way to Kashmir to wage a war and establish a Muslim state.
The new video, believed to have been released on Friday, is in Urdu and was uploaded by Al-Qaeda's media front Al-Sahab, reported The Guardian.
The video titled 'The war should continue: A message for Kashmir's Muslims' contains statements by Tehrik-e-Taliban Pakistan (TTP) commander Maulana Asim Umar. The video features montages of demonstrations in Jammu and Kashmir, and the silhouette of an armed man juxtaposed against the famous Dal Lake.
Umar urges Muslims in both India and Pakistan to join the global jihadi movement to re-establish an Islamic caliphate.
"Muslims the world over have picked up arms and are marching in the field of jihad. Even those who were opposed to jihad now view democracy with despondency and have chosen the path of fighting," Umar says in the video.
Confirming the worst fears of India, the TTP leader stressed that several jihadists from Afghanistan are on their way to Kashmir.
"From the land of Afghanistan, a caravan is heading towards India. Not on the basis of someone's directive. Not on the basis of some governmental policy. But simply on the basis of abiding by God's command," he said.
Umar also claimed that through jihad, Muslims will be able to take over Delhi and will host the 'flag of Islam'. The TTP leader also blamed Pakistan for making Kashmir 'an old memorial', instead of an active battle ground.
There has been much discomfort in Delhi, and especially in the Indian security establishment, since the US and Nato started withdrawing its forces from Afghanistan. New Delhi, for long, has been concerned that the move will boost extremists fighting there to target Kashmir.
And that fear has now come true as the video confirms that a "caravan" of "heroic martyrs" are en route from Afghanistan to "liberate Kashmir".
The video has emerged at a time when the new leadership under Prime Minister Narendra Modi is bringing in its agenda for the disputed state.
In a recent move, the Modi government announced that it would focus on the rehabilitation of Kashmiri Pandits and curbing cross-border infiltration. For the rehabilitation of Kashmiri Pandits, who fled the state during the height of insurgency, the government has announced a package of ₹20 lakh to each family.
The UPA government is also expected to bring in reforms in the state, by way of getting rid of the special status of Jammu and Kashmir - a move which is much opposed by the local politicians.