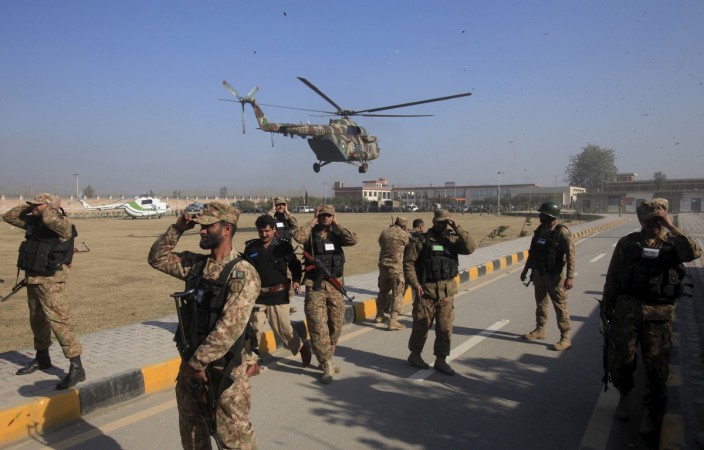 At least eight al Qaeda and Taliban militants, suspected of planning to attack educational institutions in Pakistan's Punjab Province, were killed in a security operation in Multan city on Wednesday, reports said on Friday. Among the eight dead was al Qaeda's country head Tayyab Nawaz alias Hafiz Abdul Mateen, according to the Dawn.
In the encounter, which took place in Nawabpur area of Multan, three Al-Ahrar group of banned Tehrik-i-Taliban (TTP) Pakistan and five al Qaeda members were killed. The operation was conducted by a joint team of Counter Terrorism Department (CTD) and ISI personnel after they were tipped off.
"On the basis of the information, a joint team of ISI (Inter-Services Intelligence) and CTD Multan carried out a raid at the meeting point, near the village of Nawabpur on the bank of the river Chenab in Multan, resulting in intense fire from the militants," a spokesperson for the Counter Terrorism Department (CTD) of Punjab, told AFP.
Nawaz was reportedly a resident of Dera Ismail Khan in Khyber-Pakhtunkhwa Province.
The bodies of the men were taken to Nishtar Hospital for post-mortem, following which they were removed to an unidentified location.
The special branch of Multan police issued a warning after the encounter saying that the TTP could attack educational institutes in three cities of Punjab province.
The al Qaeda head was reportedly responsible for the death of 36 people, including 17 children, and nine army personnel, in a bombing attack on Rawalpindi Parade Lane on Dec. 4, 2009. He was, reportedly, wanted for the murder of an army officer, sources told the Dawn.
Pakistan has stepped up action against religious extremists after the attack on a school in Peshawar city in 2014.