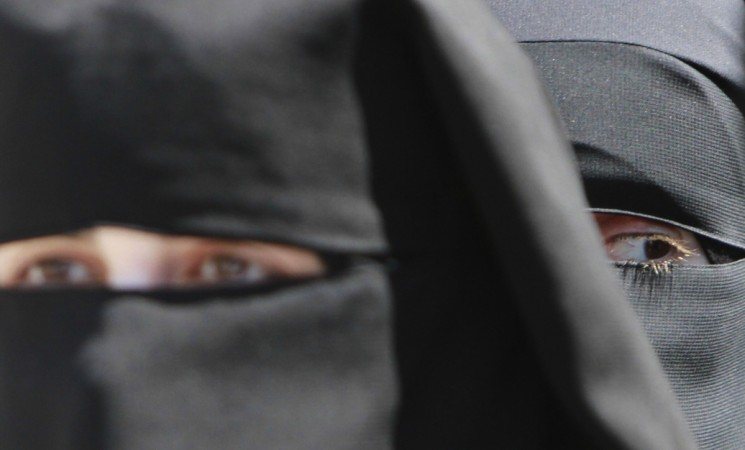 Several suspected Al-Qaeda militants were shot dead by the Yemeni troops stationed near the Saudi Arabia border on Saturday. The men, who were travelling in a Saudi-bound bus, were covered in veiled pardas, tricking many into believing they were women.
The militants were killed after one of them opened fire on a Yemeni soldier who was checking their vehicle, reported BBC. "As one of the soldiers climbed on board the bus for an inspection, one of the suspects opened fire and wounded him, prompting shooting from other soldiers at the checkpoint," a Yemeni government official revealed.
Yemeni troops guarding the checkpoint shot dead at least three to five of the disguised fighters, officials said. Two of the militants killed in the encounter which took place in Harad, a town in Northern Yemen, were Saudi men.
The driver of the bus, who is also a suspected Al Qaeda terrorist, revealed to officials that the passengers were Al-Qaeda members on their way to attack Saudi border guards. All of the six militants travelling in the bus were dressed in black robes and were wearing veils, which is part of the norm for Muslim women of the traditional Arab countries in the Middle East.
Al-Qaeda in the Arabian Peninsula (AQAP) is considered to be the strongest and most dangerous arm of the global Islamic terrorist network and has been inflicting violence in Yemen for a while now. In July, six Saudi Al-Qaeda suspects attacked a checkpost in the border with Yemen, killing five security officers.
Yemen has remained unstable since the 2011 anti-government protests expelled the then-President Ali Abdallah Saleh. It has also remained a venue of systematic violence since Shiite militia Huthis seized control of the capital in September.