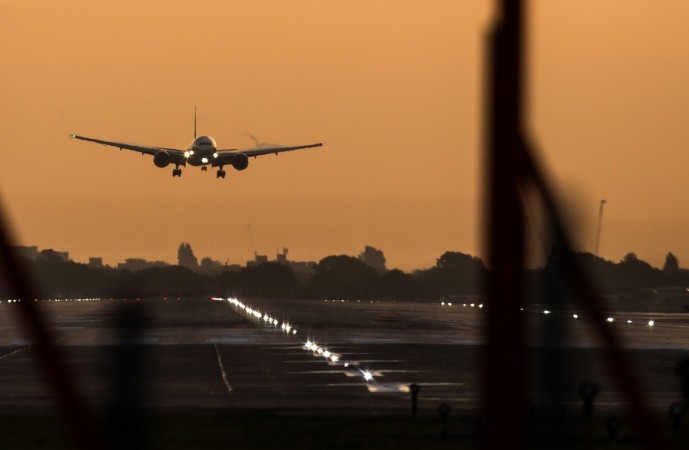 It was on September 11, 2001 that Al-Qaeda hijacked airplanes and terrorised the globe with the attacks it carried out in the United States. And now, it is believed that the terror group is resurgent and might just be planning attacks on airports and airliners.
British security minister Ben Wallace on Sunday, December 23, said that the group is once again posing a growing threat to the world and is keeping British ministers "awake at night," reported the Sunday Times. Wallace explained that apart from plotting attacks at various airports, British intelligence has information that Al-Qaeda is also developing technologies to down passenger jets.
"The aviation threat is real," Wallace told the Times, adding: "Aviation is still a blue riband event for these terrorists. Al-Qaeda are resurgent. They have reorganised. They are pushing more and more plots towards Europe and have become familiar with new methods and still aspire aviation attacks."
Such is the threat that the UK has put in almost £25 million to research a programme that would help protect planes. Wallace said that airports in the UK and Europe too need to beef up security so that terrorists aren't able to smuggle arms and ammunition through terminals. "They have explored other ways of getting bombs on planes. We've talked publicly about an insider threat issue. If you can't get in the front door, you're going to try to get in the back door," he said.
The security minister went on to explain that Al-Qaeda may once again look to become active, now that the impact of the Islamic State of Iraq and Syria seems to be diminishing.
"Al-Qaeda sat quietly in the corner and tried to work out what the 21st century looked like, while Islamic State became the latest terrorist boy band, but they have not gone away - they have reorganised. You're seeing Al-Qaeda appear in areas we thought were dormant," Wallace told the Times.
Speaking of the terror group, Wallace also said that nations and their security personnel must be alert in 2019, as Al-Qaeda could make a comeback in a big way, specially with the support of several other smaller groups.
It is also being said that British agencies have specially grown concerned after US president Donald Trump said that American troops would now be withdrawn from Syria. The UK believes that this would give terrorists a new place from where it could launch attacks on the west.
The UK is known to be taking detailed precaution due to such threats and has already told businesses to be cautious about drones armed with explosives or chemicals. In tune, numerous flights were grounded at London's Gatwick airport after mysterious drones were said to be hovering over the area between December 19 and 21.
While the police had arrested two people in connection with the incident, they were later released without charge.