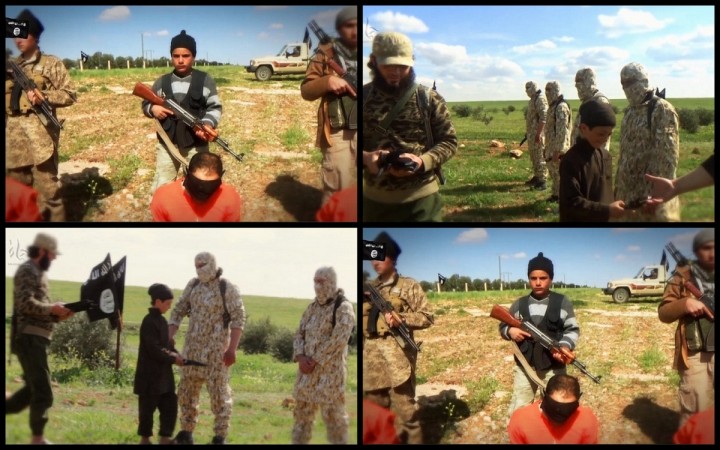 In a barbaric attack on a village under the Assad-forces, the Islamic State (Isis) militants slaughtered at least 30 civilians, including two children, by 'beheading and burning' them, according to a UK-based rights monitoring group.
The Sunni militant group attacked the village of al-Mabujeh in the central Syrian province of Hama early on Tuesday morning. According to the Syrian Observatory for Human Rights, the Isis fighters executed at least 30 people, including women and children, by burning, beheading and firing on them in the village of Mabujeh.
Due to the sheer savagery of the attack, SOHR has dubbed the killings as the "Al-Mabujeh massacre". It is reported that the attack began around 2.30am and by 6.30am, the Isis militants had lodged a full-fledged assault on the civilians.
From there on, it is understood that the militants set about massacring the local population.
Tuesday's killings come only days after Isis released a video showings its fighters decapitating eight Shia Muslim men. The Isis video, believed to be filmed in Hama, also featured several 'Isis cubs -- teenage boys' who were seen distributing the blade to the senior Isis fighters.