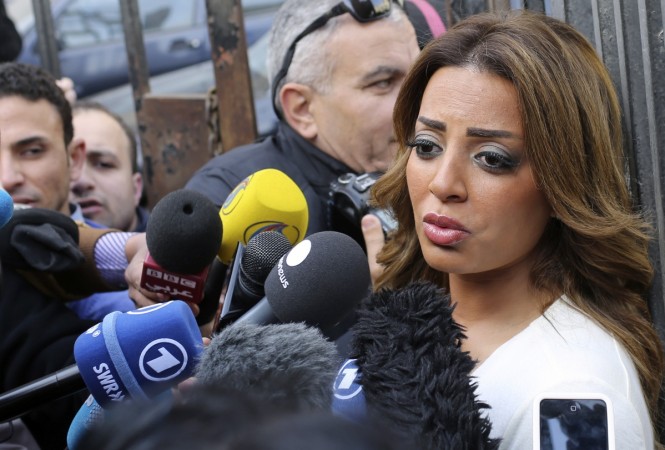 One of the two remaining Al Jazeera journalists detained in Egypt, Mohammed Fahmy, has denounced his Egyptian citizenship in hopes that it will get out of prison.
Fahmy's fiancé Marwa Omara, revealed that the Egyptian authorities had insisted that he let go of his Egyptian citizenship in exchange for freedom, reports Canadian Broadcasting Corporation. Omara went on to add that making such a decision was very hard for Fahmy, who is a "proud Egyptian who comes from a family of military servicemen."
"My son and myself had responded to your call on June 30 and July 26 back in 2013 and joined millions of people in the streets to protest against terrorism and the Muslim Brotherhood," Fahmy's mother Wafa Abdel Hamid Bassiouni had also written in a letter to President Abdel Fattah al-Sisi published in Mada Masr on Sunday. "It breaks my heart that the son of a patriotic family like ours has been wrongfully framed as a terrorist in a trial that produced no evidence to corroborate the accusations against him."
Following the denouncement of Egyptian citizenship, it is understood that the authorities agreed to let him return as a tourist.
Promising that Fahmy's return is "imminent", Canada's foreign Affairs Minister John Baird has said that he's in touch with his Egyptian counterpart, Sameh Shoukry to ensure that it happens fast. Baird added that release of Al-Jazeera English reporter Peter Greste's release on Sunday was a "positive development."
Greste, Fahmy and their colleague Baher Mohamed, an Egyptian national, were all arrested over their coverage on the overthrow of President Mohammed Morsi in 2013. Sentencing them to at least seven years in prison, a sham trial found that the trio was working with the banned religious-political group Muslim Brotherhood.