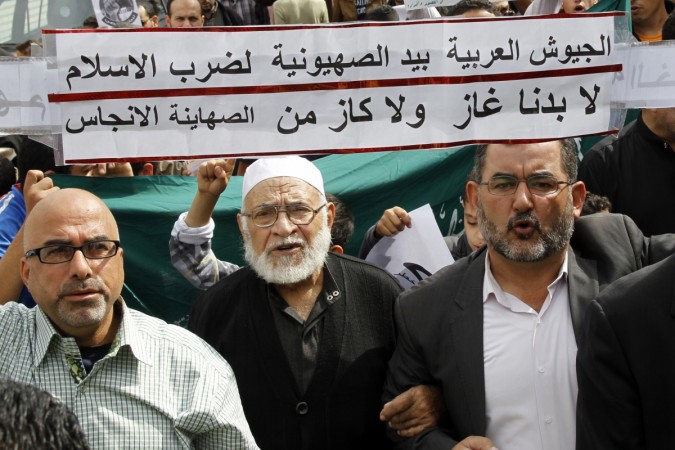 A prominent minister of the Netanyahu administration has raised a few eyebrows after saying that Israel would build a Jewish temple in the place of Al-Aqsa Mosque. The news surprisingly came only hours after the Israeli Prime Minister Benjamin Netanyahu said he would not actually change the status quo in Al-Aqsa Mosque.
According to a report from the Middle East Monitor, Israeli Housing Minister Uri Ariel said the country cannot maintain the status quo in Al-Aqsa Mosque, which "was built in the place of the holiest place for Israel".
Ariel reportedly made the statement while speaking to the Israeli Kol Berama radio station, which is run by a Jewish extremist movement, Shas. He added that building the temple was the paramount demand of the Torah as the action is equivalent to Jewish salvation.
Stressing that the Israeli government ought to respect the view of the public, which supports the idea of building the temple, he said he had hopes that the upcoming elections would change the political landscape in the country so that it creates a conducive environment to build the third Jewish temple.
Netanyahu had responded to the rising tensions in the city surrounding the holy site, saying that people must calm tensions and show responsibility and restrain.
This comes even as speculations are high that the Israeli actions in relation to the holy site would lead to a deadly Palestinian intifada – or uprising.
Tensions have erupted after last week's attempted assassination of right-wing Israeli activist Rabbi Yehuda Glick. The gunman, recognised as Moataz Hejazi, was seen by enraged witnesses lying in a pool of blood on the roof-top of his house.
The situation triggered pre-emptive measures from Israeli authorities who decided to seal off the site, only to enrage Palestinians and forcing their president Mahmoud Abbas to say that action amounted to "almost a declaration of war."