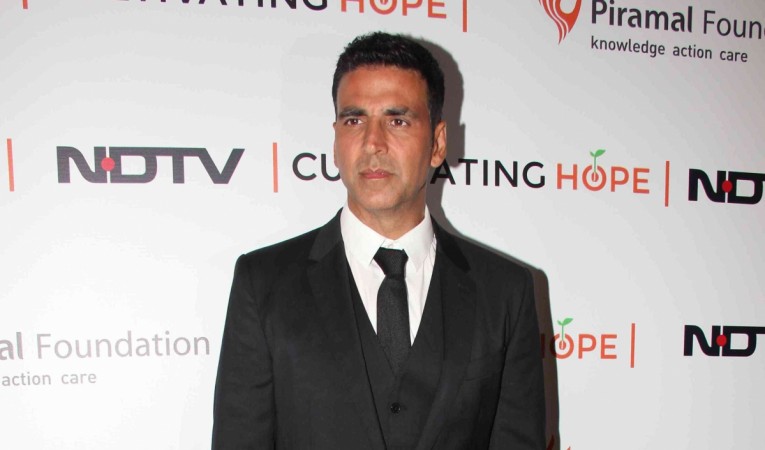 Akshay Kumar and director Neeraj Pandey's upcoming movie Toilet: Ek Prem Katha has irked a Mathura-based spiritual leader. He has announced a reward of Rs 1 crore for anyone who would chop off the director's tongue and bring that to him.
It has been reported that spiritual leaders in Mathura, where shooting of the movie Toilet: Ek Prem Katha is underway, strongly opposed the film's title and storyline. One godman, Phooldol Behari Dass Maharaj demanded that the title of the film be changed or its shooting will not be allowed in the land, according to a report in Hindustan Times.
The report added that the spiritual leader, while addressing a gathering announced that whoever would bring the director's tongue would be rewarded with Rs 1 crore. The Toilet: Ek Prem Katha team has been shooting the film in Nandgaon and Barsana regions of Mathura.
There has been a tradition that no marriages can happen between couples hailing from Nandgaon and Barsana as it would go against the "pious love" of Lord Krishna and Radha. Lord Krishna belonged to Nandgaon and Radha hailed from Barsana.
There is a buzz that the movie's storyline is based on marriage between a couple hailing from the mentioned regions and that reportedly did not go down well with the spiritual leaders of the place. Also, the title of the film Toilet: Ek Prem Katha created an issue.
However, director Narain Singh has denied the rumours surrounding the plot of the movie and said that it is based on PM Narendra Modi's Swachh Bharat Abhiyan. "We are shooting scenes in Nandgaon and Barsana but every doubt would be cleared with release of movie as nowhere the name of Nandgaon has been used in it. The movie is on women's empowerment and Swachh Bharat Abhiyan and Barsana is chosen for communicating this message through 'lath-maar', Holi since Mughal period," the report quoted the director as saying.