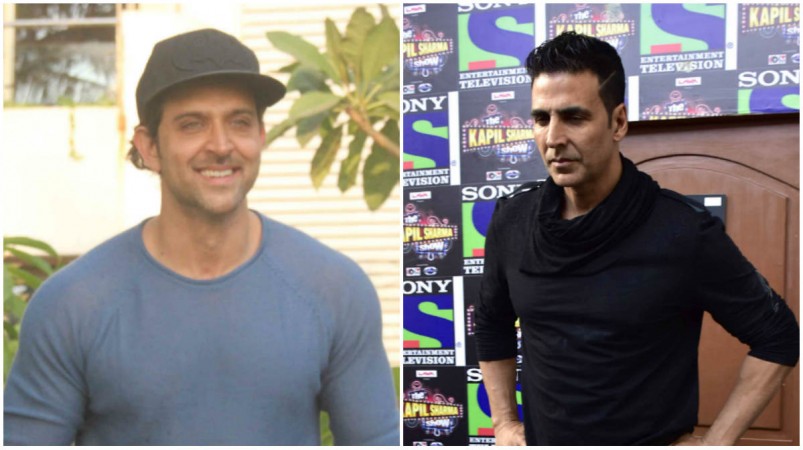 In a series of tweets, Hrithik Roshan and Akshay Kumar have praised each other's films — "Mohenjo Daro" and "Rustom" — both of which are releasing on the same day, Aug.12. Box office clashes aren't supposed to be a cake walk, and this case is no different.
"Rustom" trailer has been met with positive responses. But the same cannot be said about "Mohenjo Daro," which opened to mixed reactions and some major online slamming for getting some of its facts incorrect (costumes and such).
"When the trailer of Mohenjo Daro was released, it received mixed response. However, the sleep of the makers was disturbed when Rustom which is clashing with Mohenjo Daro at the box-office was applauded by audience as well as critics more than their film," a source told Absolute India News.
The first song of "Mohenjo Daro," "Tu Hai," too failed to create any magic. The video has garnered close to 3 million hits on YouTube, which is not a big figure when compared to Hrithik's other videos.
The superstar has apparently decided on taking matters into his own hands. He will now work closely with the makers to work around the marketing strategy of the film. "The team of 'Mohenjo Daro' is also working and revamping its marketing strategies to promote the movie," the source added.
"Mohenjo Daro" is set against the backdrop of the Harappan civilisation and is, from what has been reported so far, a revenge saga. Newbie Pooja Hegde will be seen romancing the suave actor. "Rustom" is loosely based on the infamous Nanavati case of 1959, in which a naval commander is tried for killing his wife's lover in cold blood.