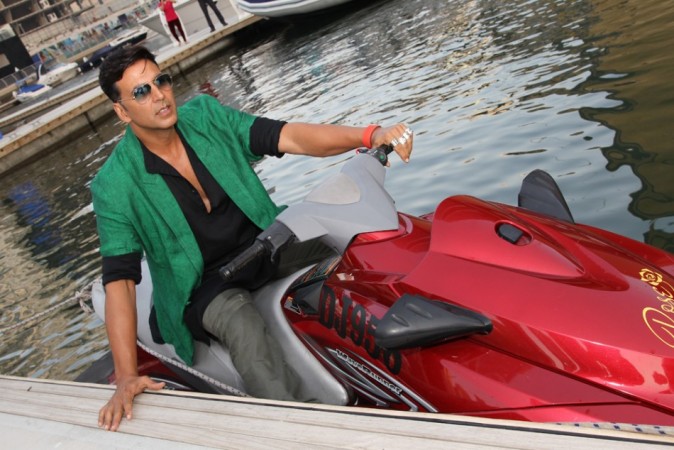 Superstar Akshay Kumar has started shooting for Neeraj Pandey's next film which as per reports is based on Oscar-winning film "Argo."
It has already been reported that Kumar and Pandey's next flick would have the actor playing as a special agent along with actress Taapsee Pannu. And new reports have claimed that the film could be based on Ben Affleck's much acclaimed political thriller "Argo" (2012).
"Getting inspired by various Hollywood films is not new to Bollywood. The latest one to join this bandwagon is Neeraj Pandey, whose next film with Akshay Kumar is apparently based on Ben Affleck's Academy Award winning film, "Argo," a source informed Mid Day.
Affleck was seen as a special CIA agent who helped six US diplomats escape from Iran during the 1979 hostage crisis in "Argo," but details of Kumar's film has been kept under wraps strictly. Whereas, some reports have carried that Kumar's film is inspired from some real life events.
The "Special 26" actor slipped out the country to Nepal quietly and not many knew that he had already started shooting for the film. The news came out only after the actor shared a photo showing thousands of his fans, who had gathered to catch a glimpse of him in Nepal.
Meanwhile, the large number of people coming to watch Kumar's shooting has led to a heavy security for the actor.
"Ever since Akshay started shooting, a large number of people would gather to see him. And since the numbers kept swelling, the Nepal Police decided to provide him with a heavy-duty security cordon. As a result, around 30 personnel are guarding him and follow him wherever he goes - for shoots or otherwise," an insider from the film sets informed Hindustan Times.
Pannu, too is in Nepal for the shoot, but has managed to keep major details of the film under wraps.
Pandey's directorial is presently not titled and the film's release date has been set in January 2015.
(Ed:AJ)