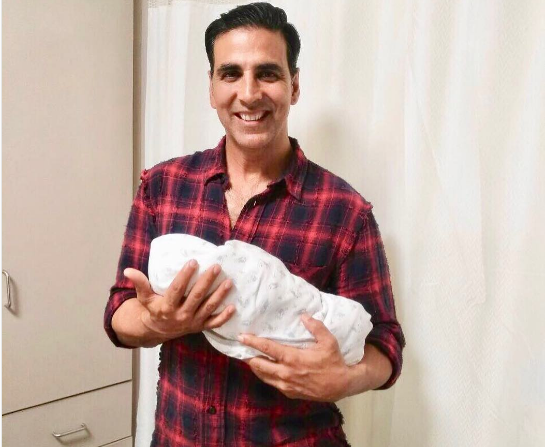 Akshay Kumar took to his Instagram handle to post the first picture of Asin and Rahul Sharma's baby girl.
He captioned the image as: "One joy which is completely unmatched...congratulations to my dearest friends @simply.asin and Rahul on the arrival of their little angel [sic.]"
Asin also took to Instagram to post: "Ecstatic to announce the arrival of our Angelic Baby Girl earlier today. Thank you for all your love and wishes. She is the best birthday present I could ever ask for!"
Asin, who celebrates her birthday tomorrow (October 26), is surely over the moon. And this news definitely comes as surprise as Asin didn't make any public appearance with her baby bump. Asin has kept her personal life quite secretive post marriage to Rahul Sharma.
The couple had tied the knot according to both Christian and Hindu customs. The marriage was held at the Dusit Devarana resort in New Delhi. Akshay, who is close to the couple, had attended the wedding as well.
As earlier reported, it was the Airlift actor who had leaked Asin and Rahul's wedding card. There were reports that Akshay played cupid for the now married couple. It was he who hid Asin and Rahul together in a cupboard while playing hide and seek with some friends a long time ago.
Also, in an interview, Akshay, who had been the brand ambassador for Micromax, said he had been hiding Asin's relationship with Rahul for more than three years.
Akshay even told PTI: "Yes, it is true that I introduced them. But I have not opened any company for matchmaking."
Asin, who made her Bollywood debut opposite superstar Aamir Khan in Ghajini, was last seen in 2015 comedy All Is Well, starring Abhishek Bachchan.