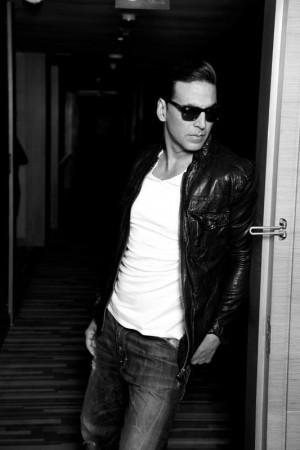 When it comes to action-oriented films, Akshay Kumar aka Bollywood Khiladi settles for nothing but the best. The actor has recruited a top notch action choreographer for his upcoming flick.
The 46-year-old star, who is presently working on the hit Tamil remake "Thupakki", has hired A-list Hollywood action director Greg Powell.
The film tentatively titled "Pistol" is directed by AR Murugadoss who has "Ghajni" and also "Thupakki" to his credits.
Greg Powell has choreographed daring action sequences for James Bond film "Skyfall" (2012) and the upcoming action sequel "Fast & Furious 6".
Powell seemed all excited on his Indian project. "This is the first Bollywood film I'm working on and the experience has been great. The Indian crew is extremely professional. The special effects teams are good too," he said, according to reports.
The ace action director was all praises for Akshay Kumar. "Akshay is extremely enthusiastic about trying out new things. He rehearses a lot and is very, very fast. His skills are really good. In fact, he was jumping from one building to another the other day and pulled it off very well," he said.
"For his age, Akshay is super fit. And because he practices a lot of stunts before finally performing them, things get a lot easier. I test each and every stunt personally."
For the upcoming film, Akshay took the task of shedding some weight since the script demands a leaner and fitter lead. The actor will be sporting an army look with cropped hair for his soldier-hero avatar.
"Pistol" which also stars Sonakshi Sinha is set to release in January 2014.