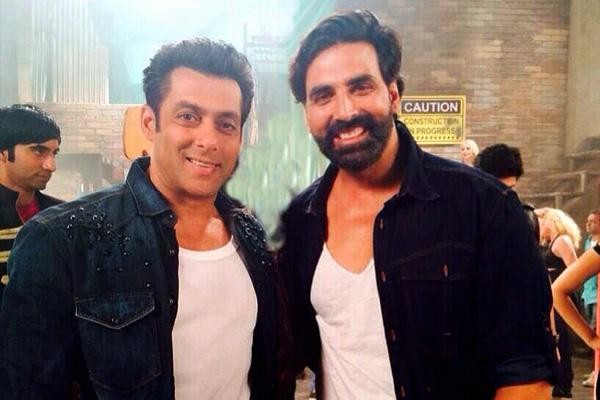 Akshay Kumar has thrashed Salman Khan to be the most loved Bollywood actor in Punjab and Uttar Pradesh.
A survey was conducted by Ormax Media in 29 cities across the country in September to assess the popularity of some of the top Bollywood actors. Although Salman secured the first slot in the overall survey, Akshay defeated the Sultan actor in two states.
Akshay is the most loved Bollywood actor in Punjab and UP, according to the survey titled Ormax Stars India Loves (Ormax SIL)
They are followed by Shah Rukh Khan, Hrithik Roshan and Ranbir Kapoor for the third, fourth and fifth positions.
Others to secure places in the list are Aamir Khan, Amitabh Bachchan, Ajay Devgn, Shahid Kapoor and Ranveer Singh. Both Akshay and Salman are currently two of the most popular Hindi actors for their streak of hit movies.
Akshay has given back-to-back hits like Airlift, Housefull 3 and Rustom this year. On the other hand, Salman too has been winning the box office with blockbusters like Bajrangi Bhaijaan and Sultan.