RATING: 2.5
MOVIE: Aksar 2
CAST: Zareen Khan, Gautam Rode, Abhinav Shukla, Mohit Madaan, Lillete Dubey
DIRECTOR: Ananth Mahadevan
GENRE: Bollywood erotic thriller
Aksar, starring Emraan Hashmi, Udita Goswami and Dino Morea, was rather impressive as a thriller. Director Ananth Mahadevan now comes up with Aksar 2, which is not even a shadow of its first instalment.
They promised a gripping thriller, but it turned out to be a damp squib with a poor plot and weak performances.
STORYLINE
The couple, Ricky (Abhinav Shukla) and Sheena (Zareen Khan), are in urgent need of money to secure their future. Sheena gets hired as care-taker of an aged business woman Madame Khambhatta (Lillete Dubey) by her banking consultant Patrick Sharma (Gautam Rode).
However, she gets hired on a weird condition that Sheena should not get into any relationship while being on the service. Hence, she and Ricky prefer to hide their relationship from them.
All was going well until Patrick showed his true colour and demanded a sexual favour from Sheena in order to remain in the job. Succumbed under various pressures, Sheena agrees to sleep with him without letting Ricky know about it.
Nonetheless, Sheena had a motive behind agreeing to compromise on her modesty, as she stages a dangerous plan against Patrick. The latter eventually falls prey to the master plan, but Patrick too is not a soft target, and hence things soon turn messy for all those involved.
Bachchan Singh (Mohit Madaan) is actually the mastermind behind the plan. The game eventually causes a few deaths, and things turn bad to worse. Who wins at the end is the crux of the story.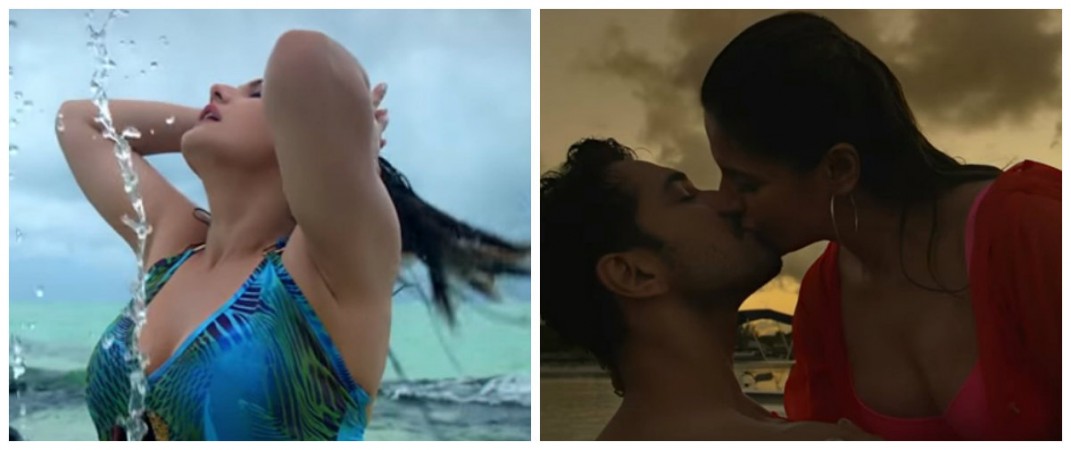 PERFORMANCES
Zareen Khan plays the central character in the movie, and I must say she has to go a long way in terms of acting. The sizzling diva gets full marks for flaunting her curves in the sexiest manner possible, but fails to deliver a powerful performance.
Gautam Rode, who is a popular TV actor, plays a negative character in the film. He too impresses fans with his good looks in Aksar 2, but he could not bring out the evil side of his character to its fullest.
On the other side, Abhinav Shukla does a decent job as far as acting is concerned, but he has a limited screen space as compared to the other two leads. Mohit Madaan kept more or less same expressions through out the film. Lillete Dubey is just a supporting character, and has very little to do.
POSITIVES
The best part of the movie has to be its music. It has some good romantic songs that are indeed refreshing. Also, Zareen's sizzling avatar will keep you hooked. She has some steamy scenes with Abhinav that keep you excited. There are a few twists and turns that might surprise you.
NEGATIVES
The storyline lacks the required thrill and entertainment quotient that we expect from a film of that genre. There are also many logical loopholes. For instance, in one scene, Ricky escapes from the clutches of some goons and out of nowhere, he gets keys of a super bike parked nearby!
Apart from the unimpressive performances and dull storyline, Aksar 2 hardly has any point which is good enough to keep you glued to your seats.
VERDICT
Aksar 2 is an erotic thriller, but it will mostly grab your attention, if at all, for the eroticism and not for any thrill. Watch this movie only for Zareen's sizzling avatar and good music; if you expect a thriller, then you are asking more.