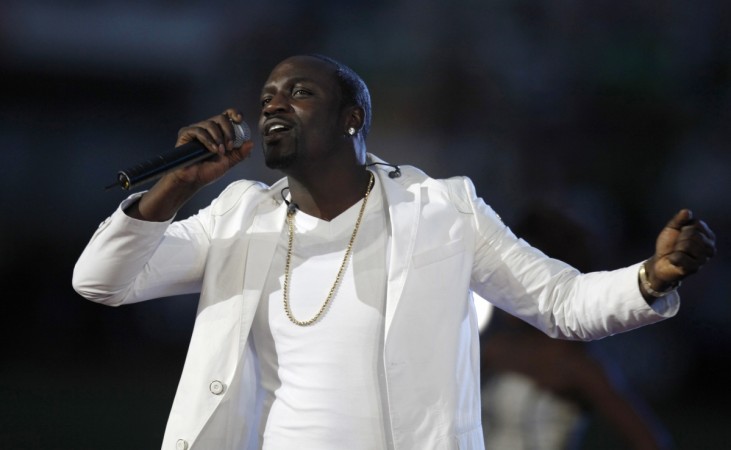 Akon will celebrate his 43rd birthday on Saturday, April 16, 2016. The American rapper, whose real name is Aliaume Damala Badara Akon Thiam, became popular with his hit singles that include "Smack That" and "I Wanna Love You." He has most recently been featured in Joey Montana's "Picky Remix." While work has been keeping this singer-songwriter quite busy, he did have an eventful last year, which gives him reasons enough to celebrate his birthday.
On his birthday, we decided to share with you some of the most interesting facts about the "Konvicted" hitmaker you didn't know.
- Akon always considers Senegal his hometown because he spent much of his childhood in that country.
- His father was Mor Thiam, who worked as a percussionist, and his mother was a dancer.
- He moved to Union City, New Jersey, when he was only seven years old. Then he settles in Newark, New Jersey. He was accepted by the gangster crowd and became the most popular kid in Jersey City.
- The American songwriter grew up listening to Black Uhuru, Bob Marley and Tracy Chapman.
- Akon is a Muslim. He never smokes or even drinks alcohol.
- The rapper had said he was part of an auto-theft ring and spent three years in prison from 1999 to 2002. However, in April 2008, "The Smoking Gun" website challenged his claim with court records and interviews with detectives involved in Akon's case, concluding that he was not convicted of any crime and did not serve time in prison.
- He wrote and recorded an apology song, "Sorry, Blame Me," which is meant to apologise for his bad concert behaviour, including his lewd dancing with an underage girl in June 2007.
- Djembe, guitar and drums are some of the instruments Akon has mastered.
- Akon used to send his music to Africa for radio stations to play. And the stations once played his whole album every day.
- The singer was included in Guinness Book of World Records. He held the record of the No. 1 selling artiste for master ringtones. Akon sings not only in English, but also in Spanish, Hindi and Tamil.
There could be no better way to celebrate his birthday than to listen to the best Akon songs.
- Lonely
- Smack That
- I Wanna Love You
- Beautiful
- Sorry, Blame It On Me
- Right Now
- Ghetto
- Bananza
- Chammak Challo
- Be With You