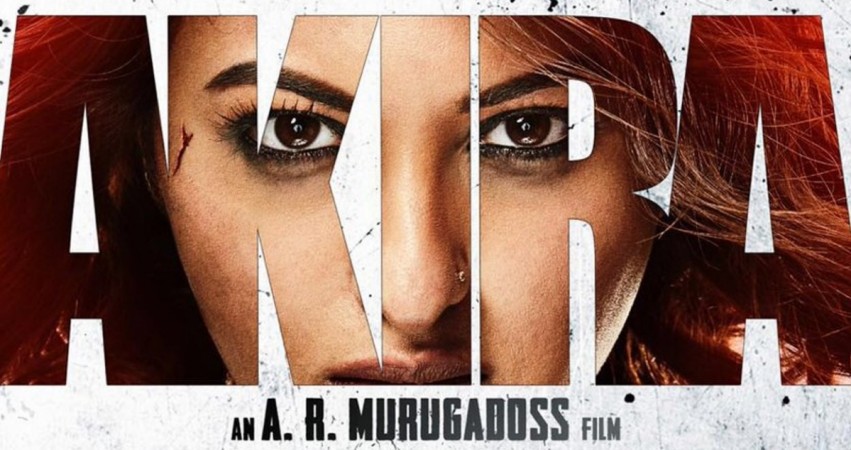 The makers of Sonakshi Sinha's next movie "Akira" have released the trailer of the film. Directed by AR Murugadoss, "Akira" presents the actress in a never-seen-before action avatar.
Fans of Sonakshi were eagerly waiting for the trailer of "Akira" and it seems the wait was worth it. The "Dabangg" actress is seen doing some serious action in the trailer of the movie. Mostly seen romancing with other male actors on screen, Sonakshi is now seen throwing punches and kicks.
Film-maker Anurag Kashyap plays the role of antagonist in the movie and he too looks impressive. Sonakshi plays the character of a college student named Akira, who eventually settles down in Mumbai.
Anurag dons the character of a corrupt police officer. Sonakshi gets hold of some evidence about the cop's misdeeds and then the villain comes after her. Oblivious of the fact that she is one girl who is well-trained in action, Sonakshi then gives a tough fight to the evil people.
However, the trailer of "Akira" shows that her fight against the evil will not be that easy. AR Murugadoss has a record of creating good action movies like "Ghajini" and "Holiday." Now, the director has showed immense confidence on Sonakshi for his next movie "Akira."
It's a remake of Tamil film "Mouna Guru." "Akira" is a Sanskrit word that means "graceful strength." Earlier, the makers of the movie had released some posters and a teaser of the film that created a lot of curiosity among the fans. Check the trailer of "Akira" here: