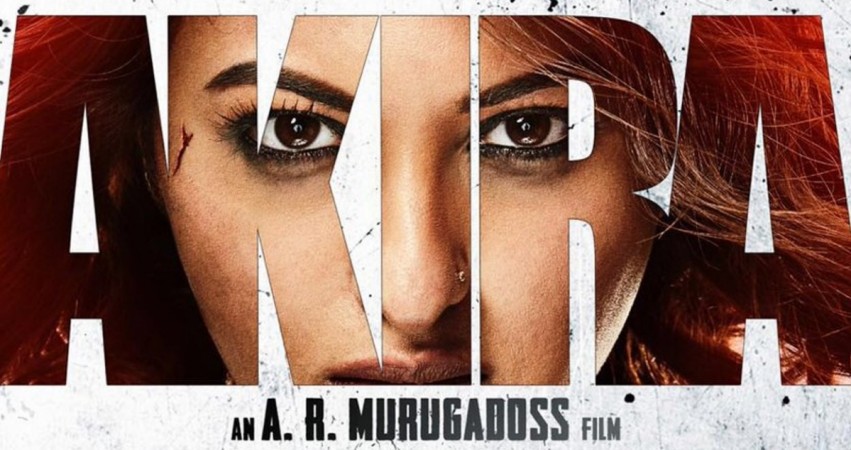 Rating: 3
Bollywood does not have many movies with a female protagonist as the main lead, and the number of films in which the actress is shown in an action-oriented role is even less. However, director AR Murugadoss has dared to show just that in the Hindi movie "Akira." The film stars Sonakshi Sinha, who has until now been seen only in glamorous roles.
Akira stills | Akira Promotions | Movie poster
Most people who walked into the theatre,s to watch "Akira" on Friday did so without expecting much from the film. However, it would have surprised most of them. Directed by AR Murugadoss, "Akira" is a Hindi remake of the Tamil hit "Mouna Guru." Sonakshi plays the character of a small town girl, who holds the bad name of spending three years in juvenile jail for giving a tit-for-tat lesson to a goon during her childhood.
However, she later sets out to begin a new life and shifts to Mumbai from Jodhpur along with her brother and mother. But she faces severe bullying from some of her collegemates for standing by her principles and not following the bandwagon. At one point she refuses to digest any more intimidation and replies to the bullies with kicks and punches. Mind it, Akira has been trained in martial arts since the days of her adolescence.
While she gets respite from the troubles in college, a bigger misfortune erupts for her. Enter the wicked but interesting character of Anurag Kashyap (ACP Rane). The director-turned-actor is seen as a corrupt police officer and role appears to have been tailor-made for him.
Anurag and his three partners in crime kill a half-dead victim for money and make a full-proof plan to get away with the case. However, the crooked cop's one tiny blunder creates strong evidence against him. While Anurag leaves no stone unturned to dig out and eliminate the evidence along with anyone who appears to be a possible threat, Sonakshi somehow gets dragged into the case, and that unleashes a plethora of suffering for the innocent-yet-strong girl.
Sonakshi is seen doing some high-octane action sequences in the film and surprisingly again, she pulls off the intense role quite well. The actress, who had mostly been seen dancing around the male protagonists till date, will impress fans with her rather "Dabangg" avatar.
However, it is Anurag who steals the limelight with his wicked laughter and crazy antics in the movie (PS: You will love his laughter in his first scene and his reaction when he gets stabbed in the climax). The film also features Konkona Sen as an honest police officer and as expected, she does full justice to her role.
Not having disturbed the flow of the movie with unnecessary songs, the director has done a good job and the climax of the AR Murugadoss-directorial venture will certainly impress you.
Verdict: "Akira" is a decent one-time watch for Sonakshi's never-seen-before "Dabangg" avatar and Anurag's crazy antics, especially since there are no other better releases coming up this week.