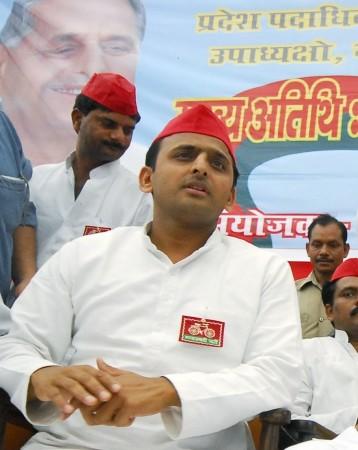 Samajwadi Party's legislative board Saturday selected Akhilesh Yadav to be the chief minister of Uttar Pradesh.
Akhilesh (38), who led the party to victory by winning 224 seats out of the total 403, will be sworn in as chief minister on March 15. His rigorous campaign helped the party defeat the Mayawati-led Bahujan Samaj Party.
His name was proposed by senior leader Azam Khan at the legislative board meeting.
Akhilesh had earlier said that his father, Mulayam Singh Yadav, would be the chief minister because people of the state wanted him. However, fortune swayed his way after the stupendous success of the party in the assembly elections, and Mulayam, a three-time chief minister of UP, wanted his son to be the chief minister.