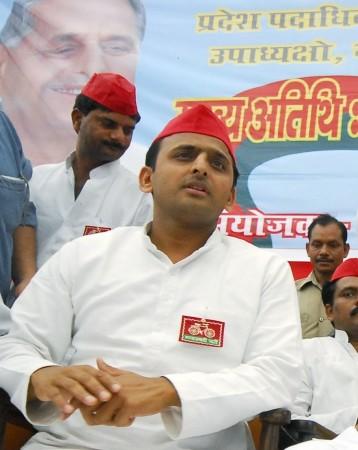 Akhilesh Yadav, son of Samajwadi Party supremo Mulayam Singh Yadav, was sworn in as the Chief Minister of Uttar Pradesh by Governor B L Joshi Thursday.
The 38-year-old Samajwadi Party leader, who helped his party win 224 seats in the 403-member Assembly, is the youngest ever Chief Minister in UP.
Forty seven others, including Shivpal Yadav and Raja Bhaiyya, were also sworn in.
However, the swearing-in ceremony was marred by the unruly crowd with many trying to hop onto the stage. Over 20,000 Samajwadi supporters gathered to witness their leaders taking the oath.