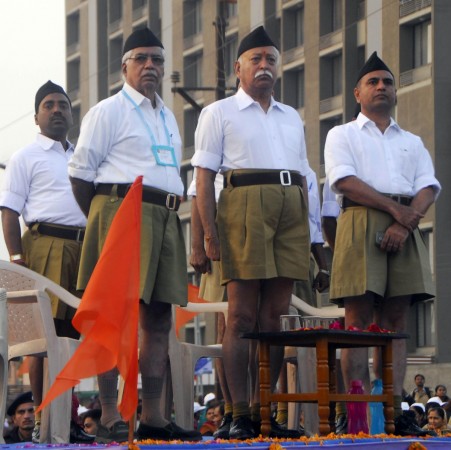 Launching a scathing attack on RSS, All India Majlis-e-Ittehadul Muslimeen (AIMIM) leader Akbaruddin Owaisi on Monday called it a "club of bachelors" and said that those who are unmarried have no right to tell others to produce children.
Addressing a meeting on the 57th formation day of AIMIM, Owaisi said: "RSS pracharaks (preachers) would never marry. This is not RSS but a club of bachelors. They would never marry and (never) ready to take responsibilities, never face problem of life, never face problem of wife and children but advice others to produce four children."
"RSS says to produce four children in one family. If citizens are ready to produce not just four but 12 or 14, can you provide education, jobs, house and other facilities...They don't give jobs or education, they cannot even provide toilets, but they ask to produce four children."
Maintaining that his party would fight against "communal politics", Owaisi asked all Muslims to be united, reports PTI.
"All Muslims should unite to fight for their rights. If they are not united, there is a probability that the identity of Muslims will be in danger," he said.
Adding that the country was passing through sensitive times, Owaisi said that his party was looking to expand in other states like Bihar, West Bengal and Karnataka.
Akbaruddin Owaisi also criticised Prime Minister Narendra Modi for gifting a copy of 'Bhagwad Gita' to Japanese Prime Minister Shinzo Abe during his visit to that country, and said that a book on the Indian constitution would have been a more appropriate present.