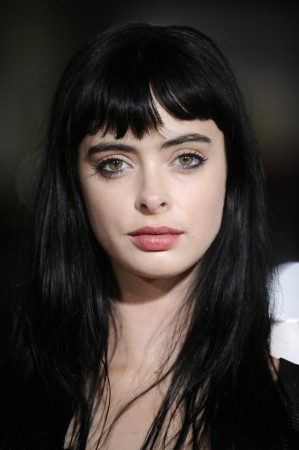 Following the immense success of "Daredevil", Netflix is prepping to release a web television series, titled "AKA Jessica Jones", soon. Based on the Marvel character created by writer-artist duo Brian Michael Bendis and Michael Gaydos, the series will see Krysten Ritter of the "Don't Trust the B**** in Apartment 23" fame playing the titular characters.
The show follows Jessica Jones' attempt at rebuilding her life as a private investigator, after her career as a superhero ends tragically. Mike Colter will appear in the series as Luke Cage - who is married to Jessica Jones, according to the comic book universe.
However, Cage's appearance in the series merely provides an introduction to another upcoming Netflix TV show where Cage will be the central character.
Find the complete list of characters and actors that will be featured in the upcoming Netflix show:
Jessica Jones (Krysten Ritter)
A former superhero suffering from a nasty case of post-traumatic stress disorder, Jones opens her own detective agency, Alias Investigations, to try and build back her life, after her stint as a superhero ends badly.

Luke Cage (Mike Colter)
Cage is a broody hero, who was arrested for a crime he did not commit. His superpowers include unbreakable skin and superhuman strength. He is said to change Jones' life forever in the character description of the series. In the comics, Cage and Jones are married with a daughter.
Purple Man (David Tennant)
Dr Zebediah Killgrave is introduced as a man from Jones's past, whose reappearance shakes up her life. Kilgrave, who goes by the supervillain name Purple Man is originally a foe of Daredevil, according to the Marvel Universe. He later becomes an enemy of Jessica Jones and her husband Luke Cage.
Hellcat (Rachael Taylor)
Patsy, as Trish Walker is known among friends, is a former model and child star, and best friend to Jones. She currently works as a Radio host. According to the comics, Ptay goes on become superhero Hellcat. It is not known if this story of Patsy will be tapped in the first season of "AKA Jessica Jones".
Harper (Carrie-Anne Moss)
Harper is described as a powerful and authoritative person, who could prove to be a strong ally for Jones.
Malcolm (Eka Darville)
Malcom, played by "The Originals" actor Eka Darville, is a neighbour to Jones. His story is said to intertwine with Jones'.
Hope (Erin Moriaty)
One of the characters in the Netflix series, Hope, is a client of Jones and Alian Investigations.
Other actors in the show include Wil Taval, who plays a no-nonsense NYPD cop, Susies Abromeit as Pam, Richard Brevard who plays Matt, Ryan Farrel who plays Jackson and Charleigh E Parker, who is Sissy Garcia in "AKA Jessica Jones".
Here is the official synopsis for "AKA Jessica Jones" released on AMAZON, for the book created in tie-up with the series:
Ever since her short-lived stint as a Super Hero ended in tragedy, Jessica Jones has been rebuilding her personal life and career as a hot-tempered, sardonic, badass private detective in Hell's Kitchen, New York City. Plagued by self-loathing, and a wicked case of PTSD, Jessica battles demons from within and without, using her extraordinary abilities as an unlikely champion for those in need... especially if they're willing to cut her a check.
Who are you most excited to see in 'AKA Jessica Jones'?