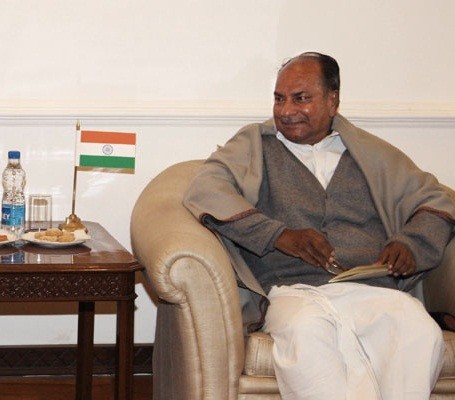 Responding to the latest controversy that has raised the speculations over corruption in the Indian army, Union Defence Minister AK Antony said in Rajya Sabha on Tuesday that he would go to any extent to veto the contracts tainted with irregularities.
"I will not allow any corruption," Antony said.
Meanwhile, Antony confirmed that Army chief VK Singh had reported to him about the bribe bid. The Defence Minister passed the buck back to the Army chief saying that he (army chief) was not interested in taking the case further when asked to take penal actions against those offered bribe to him. He added that there was no written complaint filed by VK Singh regarding the matter upon which the action could have been taken.
Referring to the CBI probe in the charges levelled by Singh, Antony said that justice would be delivered if anyone is found guilty. He added that the Army Chief has accused retired Lieutenant General Tejinder Singh of offering him the bribe.
However, Tejinder Singh has denied allegations made by Army Chief General V K Singh.
In an interview to a national daily, General VK Singh sparked a fresh controversy by revealing about a bribe bid, in which a sum of Rs 14 crore was offered to him to clear the purchase of 600 sub-standard trucks by an equipment lobbyist.
Further the Army general alleged that when the former refused the bribe offer, the unnamed lobbyist told him that people had taken money before him and they would take money after him. That had already raised uncanny speculations of corruption being involved in defence sector.
(With inputs from IBNS)