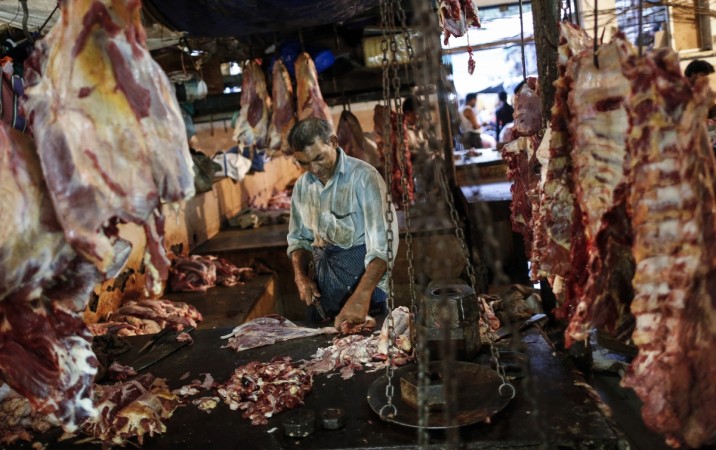 Syed Zainul Abedin Ali Khan, the diwan of the Ajmer Dargah in Rajasthan, was sacked by his brother Alaudin Alimi after the latter got upset with Khan's statements in support of a ban on beef and triple talaq. Alimi declared his brother a "non-Muslim" and announced himself as the new diwan of the dargah.
A few days ago, Khan had called upon all Muslims to give up eating beef and also said that the practice of triple talaq is against Islam. "We (Muslims) should give up eating beef to honour the religious sentiments of our Hindu brethren... My family and I have taken a pledge on this day that we will never have beef for the rest of our lives," Khan had said adding that sale of beef was one of the prominent reasons for communal hatred.
He had also said that triple talaq is "inhuman, anti-Islamic and against the gender equality" and, therefore, "it should be shunned without any further delay." He added that the Quran and the Sharia law do not permit the practice of triple talaq and that saying the word 'talaq' three times in one sitting is religiously invalid. There has to be a time gap between repeating the word thrice for divorce.
Alimi claimed that his family supported his decision to sack Khan and appoint himself as the new diwan of the Khwaja Moinuddin Chisti mausoleum in Ajmer. The post of diwan, a hereditary one that belongs to the heirs of the 12th-13th century sufi priest, does not have any control over the shrine's management but receives a monthly remuneration from the management committee appointed by the government.
"I am not interested in salary. He (Khan) can have the money. Buy I won't allow him to enter the shrine now. Whatever he has said is blasphemous. I have spoken to muftis (Islamic scholars who interpret Sharia) and we will be issuing a fatwa against him. He is no longer a Muslim... I am the new diwan. I have the support of the entire (Chishti) clan," Alimi told IANS, alleging that Khan was an "apostate because he had spoken in violation of the Islamic law".