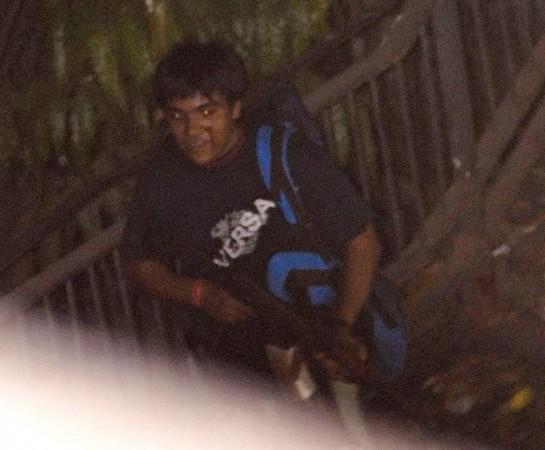 Mohammed Ajmal Kasab, the lone terrorist from the 2008 Mumbai terror attack that killed 166 people, was hanged to death on Wednesday morning at Pune's Yerwada central prison after President Pranab Mukherjee rejected his clemency plea on Nov. 5.
Hours after the announcement of Kasab's execution, reactions from victims' families poured in.
Eknath Omble, the brother of assistant sub-inspector (ASI) Tukaram Omble who was killed in the terror attack and was responsible for the capture of Kasab, thanked the President for rejecting Kasab's mercy plea. He also said that terrorists like Kasab should have been hanged in public to deliver justice to the victims's families.
"My family is happy. Through you I had appealed to President Pranab Mukherjee. I am glad that today the President and the Home minister took the right decision. A terrorist like Kasab should have been hanged in public," Eknath said, according to IBN.
Smita Salaskar, wife of Senior Police Inspector and encounter specialist Vijay Salaskar who was killed in the attack, also welcomed Kasab's execution.
"Though the execution was delayed, Kasab was finally hanged. With this hanging, homage has been paid to my husband. But the real homage will be the conviction of other accused shielded in Pakistan," Smita said, according to PTI.
K. Unnikrishnan, the father of NSG commando Major Sandeep Unnikrishnan who was killed while fighting terrorists in the attack, also expressed his happiness over the execution.
"Our aim should be to bring to book the perpetrators of 26/11. Kasab was a soft target. This is not a closure; we need to be more alert. I think it is done in a better way. If guilt is proven then the person should be punished. Terrorism is a bad thing for the society," he told CNN-IBN.
Ragini Sharma, wife of S.K. Sharma who was killed in the 26/11 attack, said she is happy that the execution was conducted in secrecy.
"I would like to thank the President. However, it got delayed but we did get justice. I am happy that it (the hanging) was done secretly, otherwise some human rights people would have opposed it," she said.