Kollywood sensation Ajith Kumar is well known for his simplicity of manners and has been admired by his co-stars for the trait many times. The actor recently earned the praise of on-screen baddies Rahul Dev and Kabir Duhan Singh, when they talked about the Tamil star's down-to-earth attitude in separate interviews.
Speaking with the Times of India, Rahul Dev said, "I really admire Ajith. In terms of his simplicity, he reminds me of Sanjay Dutt. There is no makeup on his skin. What you see is what you get."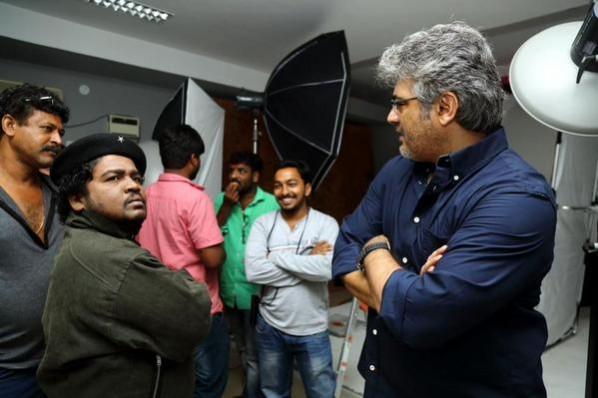 Talking about Ajith's commitment, Rahul Dev recalled an incident from the sets of "Thala 56". When Ajith got himself drenched during the shooting, many assumed that the Tamil star would not appear on the sets the following day. To their surprise, Ajith turned up at the sets the next day, on time.
Rahul pointed out that the actor does not demand special privileges from the producer even though he is entitled to get such benefits.
Like many other celebrities, Rahul too had noted Ajith taking extra efforts to make his co-stars comfortable on sets. On the very first day on the sets, Ajith reached out to Rahul and welcomed him to Chennai by hugging him.
In another interview, Kabir Singh, who is one of the villains in "Thala 56", had a similar experience to share. "No matter how much I say, it will be less. He's a gem of a person, extremely friendly and treats everybody on sets as equal. From the director to spot boy and his co-stars to someone who serves tea on the sets, Ajith treats them all with respect," Kabir Singh told the IANS.
He said that Ajith is bigger than Bollywood actors and added that the "Arrambam" star is the epitome of simplicity.